Competitive gaming company Electronic Sports League (ESL) has announced a new anti-doping policy after working with many anti-doping organizations ever since professional Counter-Strike player Kory "Semphis" Friesen admitted that Adderall was used by him and other team members during a major tournament.
Friesen remarked everyone in his former team, Cloud 9, were taking Adderall and added that "everyone" at ESEA events takes the drug.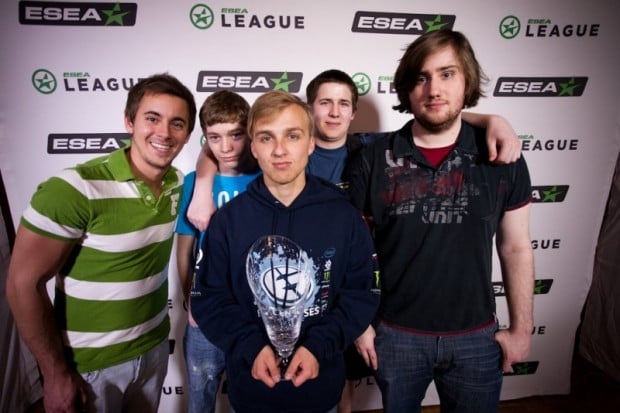 In a statement after Friesen's comments, the ESL said the growing visibility and popularity of eSports, as well as increasing prize pools, make it not only more tempting for teams and players to break the rules, but also more damaging to our sport as a whole when they do. Anna Rozwandowicz, head of communications at ESL, said the ex-Cloud 9 player may have made comments against the team since he is no longer involved with them in any way and has let go off because of his and team's poor performance. Rozwandowicz also remarked after Friesen's comments that the ESL is trying hard to get a waterproof strategy to identify the use of performance enhancing drugs by players and would soon launch an anti-doping policy to test for the presence of PEDs and punish players who were caught using the forbidden substances.
Adderall is the brand name of an amphetamine medication that is used to treat health complications such as attention deficit hyperactivity disorder and narcolepsy. This drug has the potential to improve concentration and focus while reducing fatigue. Adderall is banned by the MLB, NHL, and NFL and is a commonly used drug among students cramming for exams.
Particulars of the new policy were announced by Anna Rozwandowicz, the ESL's head of communications, in a post on Counter-Strike: Global Offensive subreddit last night. Under the new rules, testing will start at ESL One Cologne, the largest CS: GO tournament in the world. The Electronic Sports League will perform randomized testing for this event. The ESL announced it does not intend to exclude the possibility of conducting a large number of tests among all or a majority of players at a later stage.
Under the new policy, the ESL will test players for the same list of prohibited substances that are followed by the World Anti-Doping Association and the National Anti-Doping Association of Germany. This means that it covers a wide range of performance enhancing drugs including anabolic androgenic steroids, human growth hormone, and stimulants such as phenethylamine that is found in Adderall.
The ESL also announced Cannabinoids will also be included for testing purposes but added recreational use of weed outside (before) the event days will not be punished. It was also disclosed by the ESL that players who have prescriptions for their medical stimulants would be allowed to continue using as long as they disclose that information no later than the first match is scheduled to start after submitting proof such as a letter from their physician.
The ESL also announced that there will be a range of possible punishments if a player tests positive. This would include deductions of points and prize money, disqualification, and a ban of two years from the Electronic Sports League.
Get more information about News, Doping, SARMS, Steroids, HGH and PDS...
Subscribe to our Underground Evo mailing list and get interesting news and updates directly to your inbox.
Thank you for subscribing.