Evolutionary radio presents the Evolutionary.org podcast with your host Steve Smi and his co-host Rick. This is the only podcast that dives into the toughest steroid, supplement and diet questions. Unfiltered, raw and original. We don't allow cookie cutter information here.
The guys go over what we are supposed to be using on cycle to make things easier on ourselves
1. Steve explains to watch out for with estrogen
2. Rick talks gut health and overall health
3. why proviron could be the best thing to use
4. keeping your balls healthy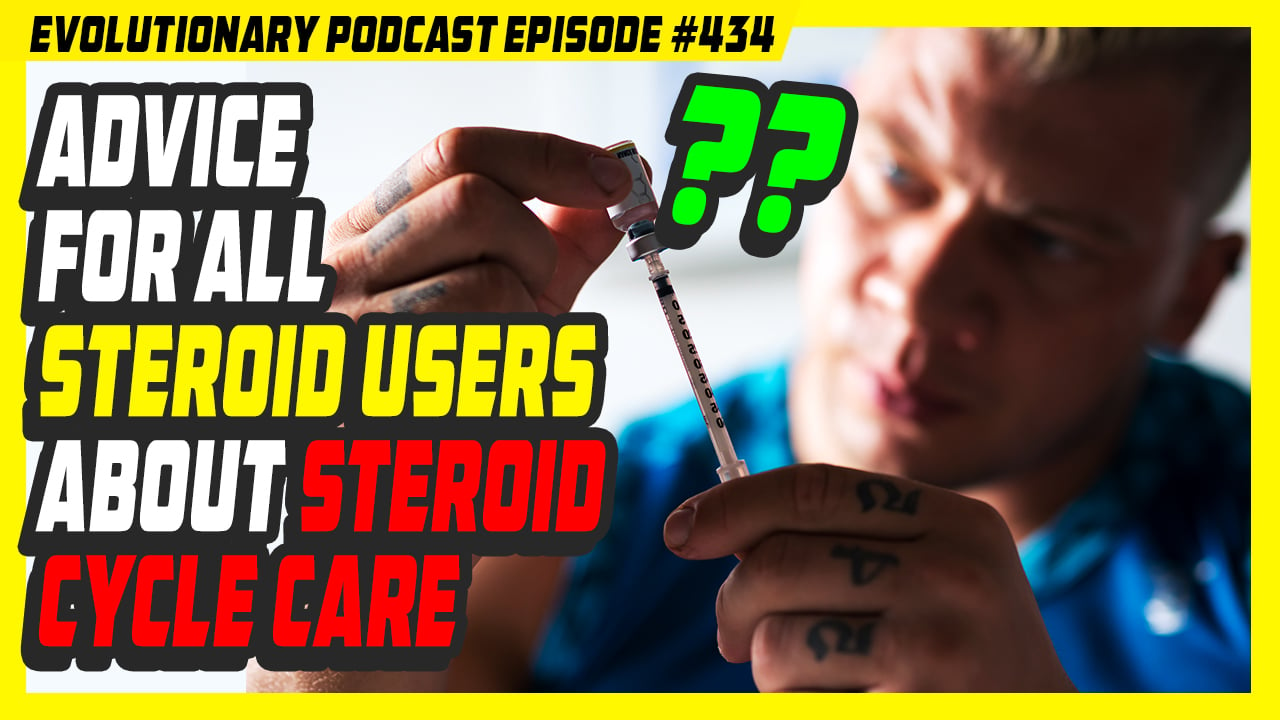 ancillaries 101 https://www.evolutionary.org/steroids/ancillary-profiles
on cycle support supplements https://www.evolutionary.org/forums/supplements/n2guard-my-kidneys-9367.html
>>>>>>>>>>>>>
for 1 on 1 coaching/consultation/source help requests hit up stevesmi https://www.elitefitness.com/forum/members/stevesmi.html https://www.evolutionary.org/forums/members/stevesmi.html
to follow along with RickyV
Follow Ricky on Social: http://www.rickyvrock.com
Follow Ricky and ask him anything: http://www.bigrickrock.com
Check out the Evolutionary Radio Podcast: https://www.evolutionary.org/podcasts
Check out the EliteFitness Podcast: https://www.elitefitness.com/articles/podcast
https://t.co/b3cfuCd2lT Episode 434 Advice for all steroid users about steroid cycle care.https://t.co/UAhohvm8jLhttps://t.co/jWF1pIAe3phttps://t.co/B5mWyDffVi#evolutionarypodcast #evolutionaryorg #steroid #cycle pic.twitter.com/YQCij2gOX4

— Evolutionary Podcast (@EvolutionaryPo) November 11, 2021
Get more information about News, Doping, SARMS, Steroids, HGH and PDS...
Subscribe to our Underground Evo mailing list and get interesting news and updates directly to your inbox.
Thank you for subscribing.