In this episode your hosts and forum moderators Stevesmi and Da Mobster present to you the subject of today's podcast the 2020 champ, the man of the moment, the winner of the MrOlympia – Mamdouh Mohammed Hassan Elssbiay aka BIG RAMY!
We start by telling you a little about Ramy's background. Where he came from, what he started out as and his journey
We delve into his competitive history. We touch upon how he was so close to becoming the 'nearly man'. His 2019 injury.
How he trains, just how strong he really is, what he eats.
How the forced fasting of Ramadan did him no harm at all.
How the restrictions of 2020 and Covid-19 nearly put paid to his chances of even getting to the MrO stage.
Why he deserved the special invite.
What he did right this year including arriving in the states early, working with the right coach and diet guru.
The effect his win has had in the middle east and his amazing reception in Egypt thus far.
Finally, as always, we investigate just what kind of cycle and PEDs we think it took to get him the Mr Olympia title.
Skip to 19 minutes for steroid talk!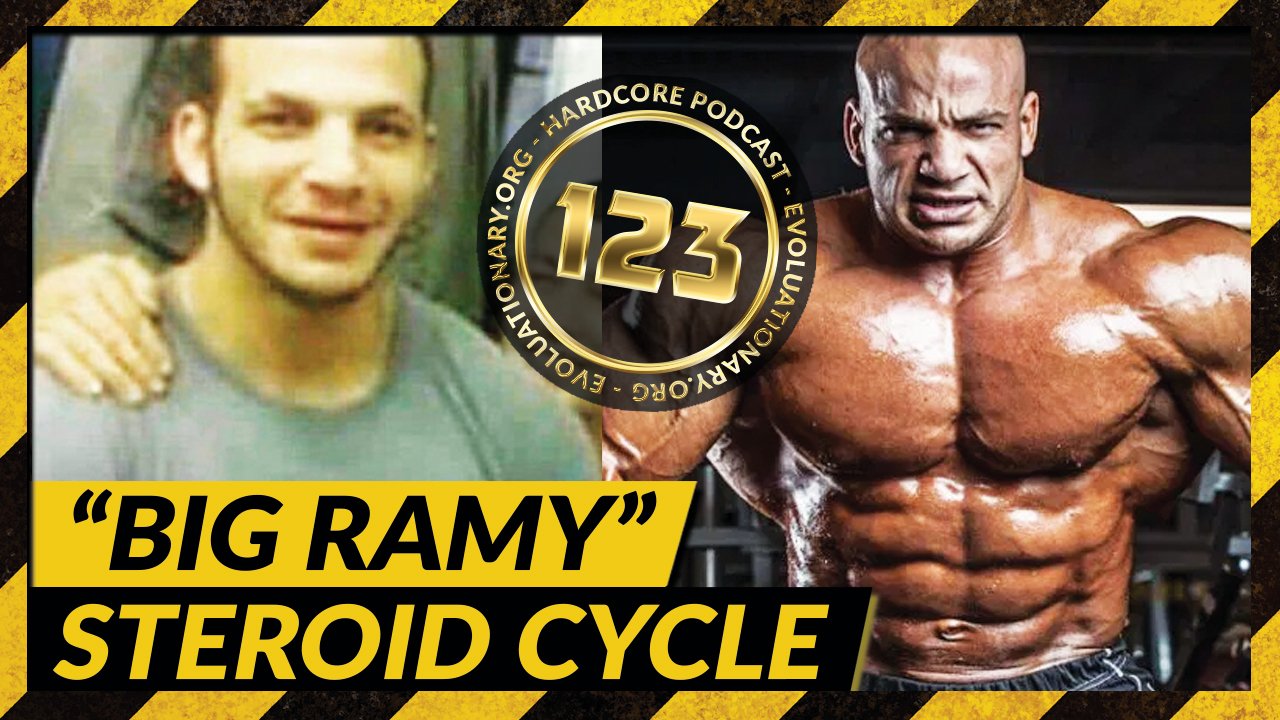 Forum links
Steroid article: https://www.evolutionary.org/big-ramy-steroids
Forum Posts
The forum discussion of his cycle: https://www.evolutionary.org/forums/anabolic-steroids-peds/big-ramy-cycle-54650-3.html
A brief look at what members thought the Camel Crew were doing: https://www.evolutionary.org/forums/anabolic-steroids-peds/test-how-much-too-much-57449-3.html
Who's the best MrOlympia ever? Ramy too much?
https://www.evolutionary.org/forums/anabolic-steroids-peds/best-bodybuilder-ever-7366-2.html
Video of the crazy reception to his win in Egypt:
https://www.youtube.com/watch?v=Q5QNUpQDkg4
Link to his Instagram account: https://www.instagram.com/big_ramy/
https://t.co/b3cfuBVrul Hardcore #123 – Mamdouh "Big Ramy" Elssbiay Steroid Cyclehttps://t.co/7y288A1wgHhttps://t.co/5r6g7eZbOqhttps://t.co/Ybc2lEs72o

#evolutionarypodcast #evolutionaryorg #steroids #Big Ramy #Steroid Cycle pic.twitter.com/ol3uup0NSy

— Evolutionary Podcast (@EvolutionaryPo) January 18, 2021
Get more information about News, Doping, SARMS, Steroids, HGH and PDS...
Subscribe to our Underground Evo mailing list and get interesting news and updates directly to your inbox.
Thank you for subscribing.