In this Evo episode your hosts Stevesmi and Da Mobster have a look at the IFBB Pro King Kamali. Listen up as we get into:
• Real name: Shahriar Kamali, born in Tehran, Iran, aged 49
• Outspoken then and now
• Early adapter of the idea of getting great publicity via 'feuds'. Aka smack talk as a way to gain attention. How Friday night spats by wrestlers meant more seats sold for Saturday nights matches.
• His rivalry with Craig Titus and some of the stuff he did to antagonise him
• Enjoying 'partying'(used 'E' – once claiming 8 tabs in a 26 hour club marathon )
• Pundit now. A good guest to have on a show.
• Still training
• We address, as always, what we think he used. He's mention 'mega-cycles' himself and we then get into what we think made him quit as a poro after 12 years at the top.
Please note we're not doctors and the opinions are ours. It's our view and is based on our experience and views on the topic. Our Podcasts are for informational purposes and entertainment only. The Freedom of speech and 1st amendment applies.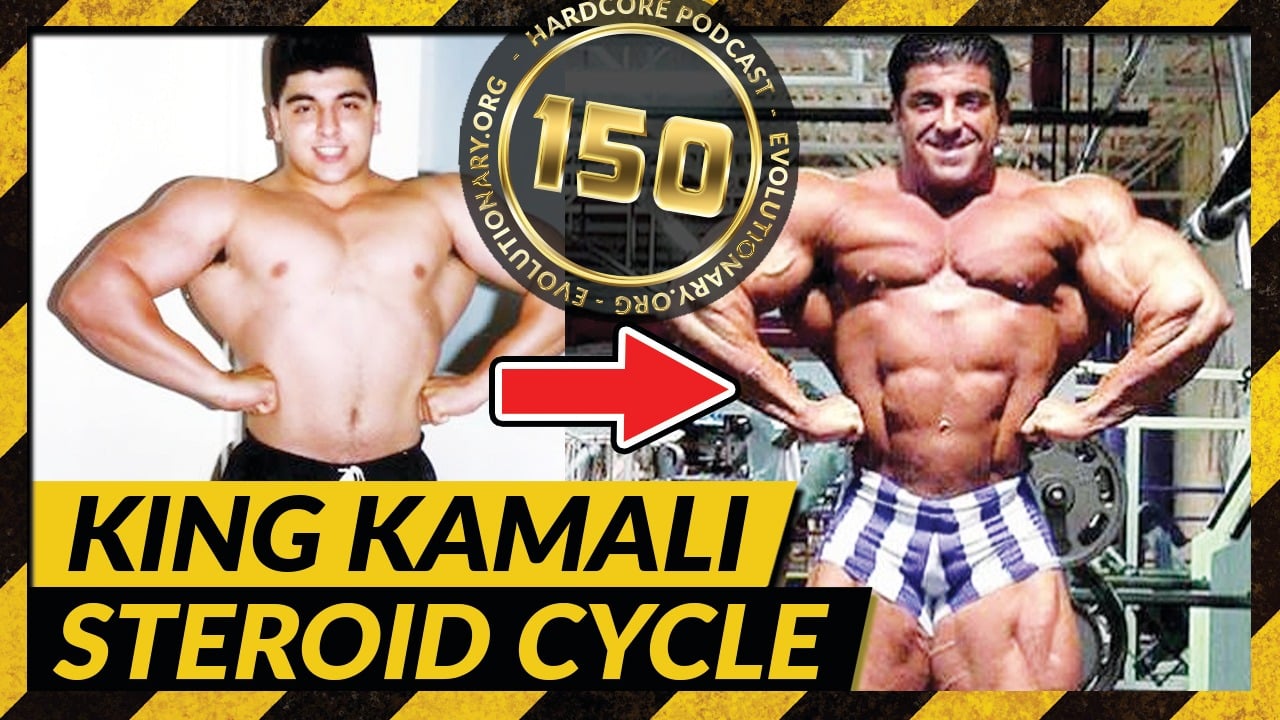 Social media
https://www.instagram.com/kingkamali/ (90,000 followers)
discuss Dbol https://www.evolutionary.org/forums/anabolic-steroids-peds/first-cycle-question-dbol-dosage-68635.html
Follow Ricky on Social: http://www.RickyVRock.com/
Follow Ricky and ask him anything: http://www.BigRickRock.com/
Check out the Evolutionary Radio Podcast: https://www.evolutionary.org/podcasts/
Check out the EliteFitness Podcast: https://www.elitefitness.com/articles/podcast/
https://t.co/b3cfuCd2lT Hardcore #150 - King Kamali Steroid Cyclehttps://t.co/Jr5dEUTawChttps://t.co/x9JPLsb2uJhttps://t.co/7aJVY3EwRS#evolutionarypodcast #evolutionaryorg #steroid #cycle #bodybuilding pic.twitter.com/F92QBnwy9e

— Evolutionary Podcast (@EvolutionaryPo) July 26, 2021
Get more information about News, Doping, SARMS, Steroids, HGH and PDS...
Subscribe to our Underground Evo mailing list and get interesting news and updates directly to your inbox.
Thank you for subscribing.