Evolutionary radio presents the Evolutionary.org podcast with your host Steve Smi and his co-host Rick. This is the only podcast that dives into the toughest steroid, supplement and diet questions. Unfiltered, raw and original. We don't allow cookie cutter information here. This time we discuss these topics below:
1. Water based vs oils vs peptides - dangerous to inject?
2. mixing reconstituting peptides - how to not waste your product
3. Compounds that cause PIP and places to shoot - the guys give all their tips and tricks
4. how many ccs will each muscle take and injection techniques for less pain
5. How to know if you have an infection - should you run to the doctor over some redness?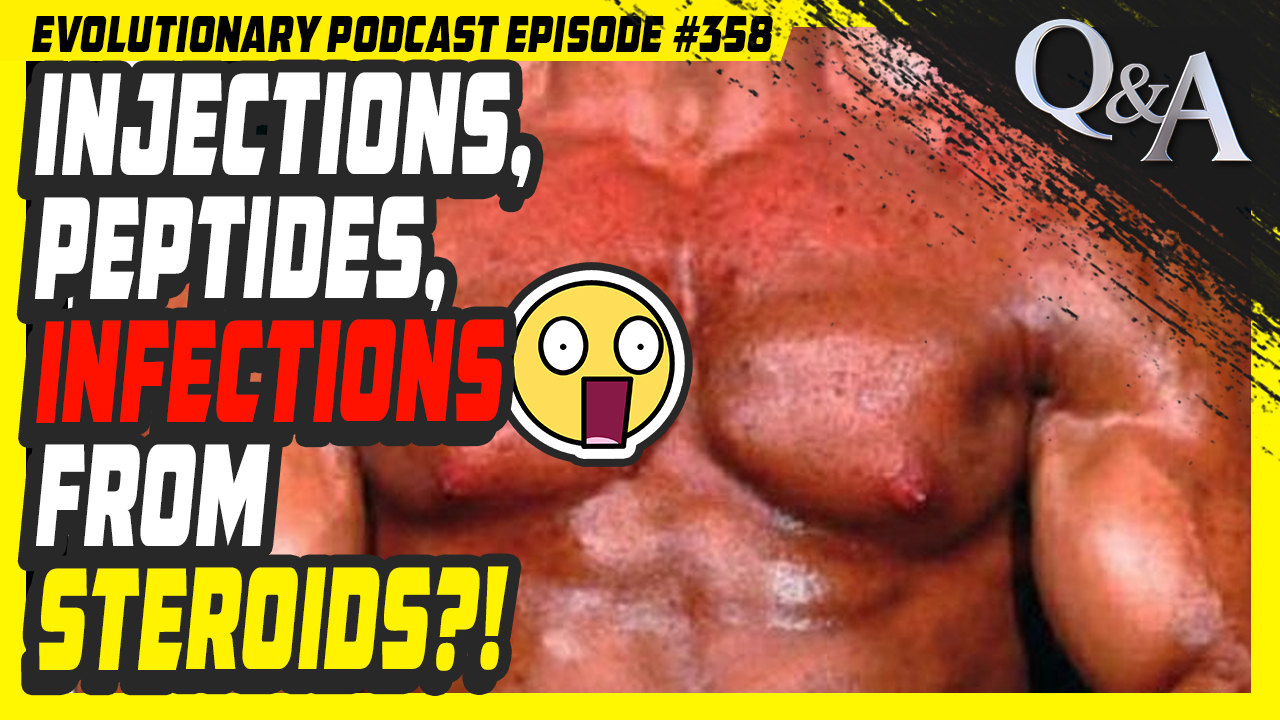 Learn about injection techniques: https://www.evolutionary.org/proper-injection-techniques-part-1/
discuss on the forums : https://www.evolutionary.org/forums/anabolic-steroids-peds/site-injection-doses-56995.html
Follow Ricky V Rock on Social: https://www.facebook.com/n2bm.brr
YouTube Episodes: https://www.youtube.com/channel/UC6kpyNmZwmUPFdAGToBJPng
Get more information about News, Doping, SARMS, Steroids, HGH and PDS...
Subscribe to our Underground Evo mailing list and get interesting news and updates directly to your inbox.
Thank you for subscribing.