Evolutionary radio presents the Evolutionary.org podcast with your host Steve Smi and his co-host Rick. This is the only podcast that dives into the toughest steroid, supplement and diet questions. Unfiltered, raw and original. We only give you original information here. This time we talk about best Newbie steroids
1. Anavar- too expensive for a newbie or okay?
2. Primobolan - Worth the money ?
3. Equipoise - Why newbies who are active might want to use it
4. Testosterone - safe for a newbie or risky?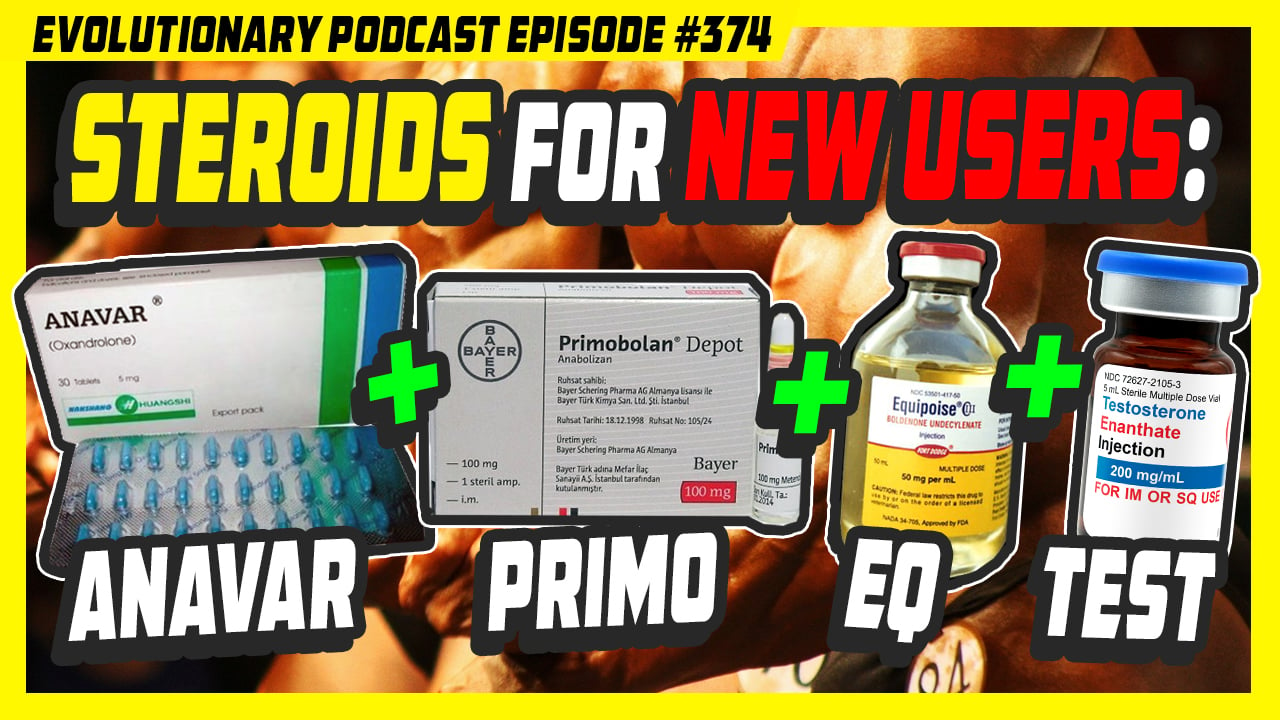 learn more about Anavar https://www.evolutionary.org/anavar-oxandrolone
discuss first primo cycles https://www.evolutionary.org/forums/anabolic-steroids-peds/first-primo-cycle-53743.html
Follow Ricky V on social http://www.RickyVRock.com
https://t.co/b3cfuCd2lT Podcast #374 Steroids for new users:Anavar,Primobolan Depot,Equipoise, Testosteronehttps://t.co/jD1ZQ1LA0qhttps://t.co/IYaKITSW6nhttps://t.co/vVIxay0MfC#evolutionarypodcast #evolutionaryorg #steroid #anavar #primobolan #equipoise #testosterone pic.twitter.com/CgnD3OKZUL

— Evolutionary Podcast (@EvolutionaryPo) February 19, 2021
Get more information about News, Doping, SARMS, Steroids, HGH and PDS...
Subscribe to our Underground Evo mailing list and get interesting news and updates directly to your inbox.
Thank you for subscribing.