Evolutionary radio presents another exciting podcast. Host Stevesmi is joined by co-host Rick . Totally raw and unfiltered, this time they answer all questions sent in by you guys and gals. They cover a bunch of topics on steroids, diet, working out, and relationships:
1. low test after 2 years stopping steroids and no pct. - Can this be fixed or not?
2. best way to use tren to bulk up - Is tren a good bulker in the first place?
3. Do you have to be rich to use steroids? How much does it cost?
4. best oral to kickstart a Test/EQ cycle. - Is this even necessary?
5. how much water per day do we really need? do we really need half a gallon?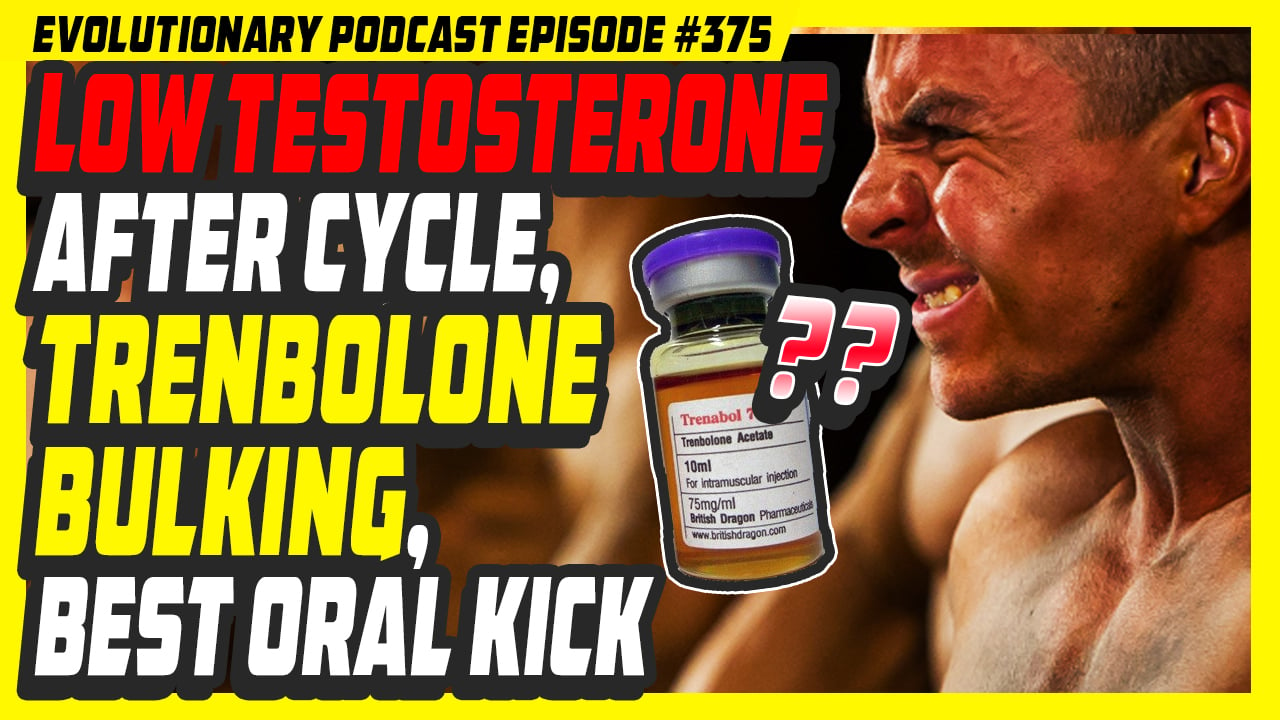 Learn about trenbolone https://www.evolutionary.org/trenbolone
discuss how much steroids cost https://www.evolutionary.org/forums/anabolic-steroids-peds/how-much-will-steroid-cycle-cost-me-54836.html
https://t.co/b3cfuCd2lT Podcast #375–Low Testosterone after cycle, Trenbolone bulking, Best Oral kickhttps://t.co/2HVk95nnalhttps://t.co/TBI8GDueX7https://t.co/lQ47skzdtR#evolutionarypodcast #evolutionaryorg #testosterone #trenbolone #bulking #oralkick pic.twitter.com/R1ZVhCNUXW

— Evolutionary Podcast (@EvolutionaryPo) March 3, 2021
Get more information about News, Doping, SARMS, Steroids, HGH and PDS...
Subscribe to our Underground Evo mailing list and get interesting news and updates directly to your inbox.
Thank you for subscribing.