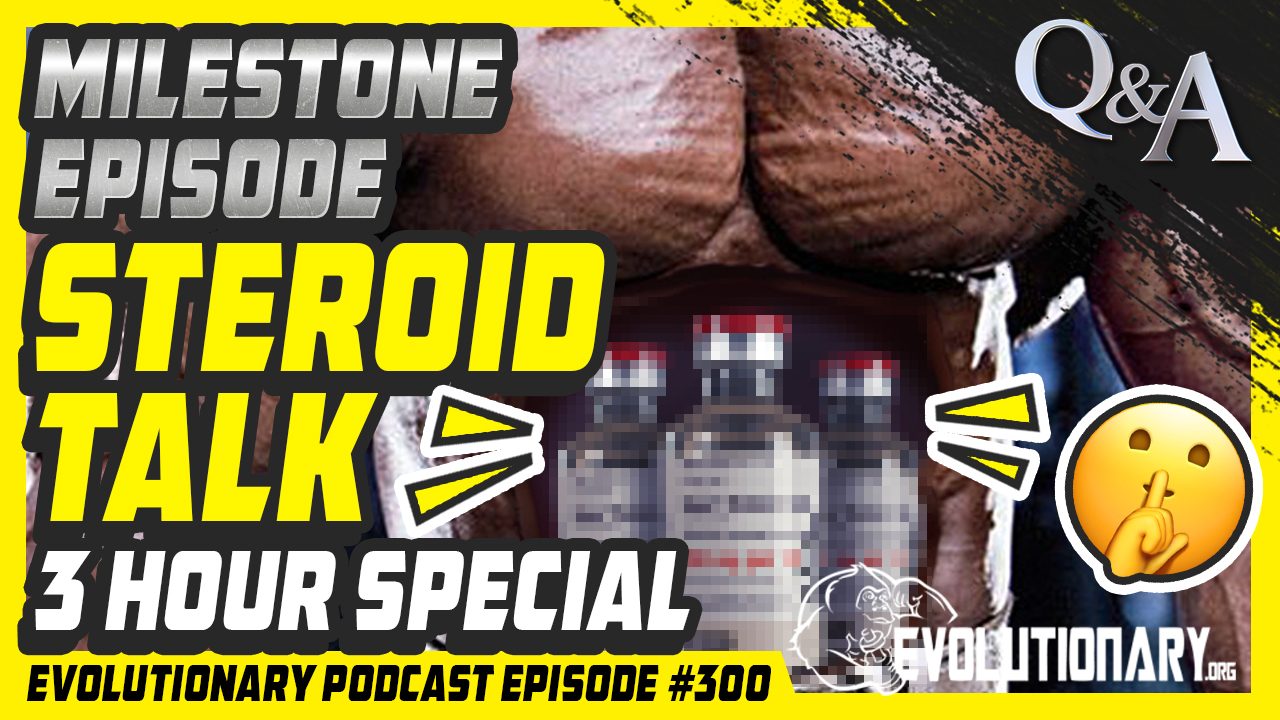 We have made the 300 episode mark of evolutionary radio. In this super long edition Steve Smi and Rick go over a multitude of topics:
*WIfe using my steroid use as leverage in a divorce
*IIFYM 'counting macros' vs. fasting for fat loss
*How home testing of steroids and easy acess to blood work has chagend the game for steroid/hgh
legitimacy
*Buying Steroids in 2020 -what guys are going through that want to get juice and how hard or easy is it.
*Steroid quality in 2020 -How steroid brands are moving today with quality
*Step by step what people can expect from steroids after 1 cycle, 5 years, 10 years, etc
*A typical weekend for us and how we stay active
*How SARMS have changes the game in the last 10 years, what we think for the future
*History of injuries from fitness and how we could have avoided them
*Training intense as you get older and how to train efficiently
*What learning tools does every steroid user need.
*Mistakes we made in our past with girls so guys don't make the same mistakes
*Modern relationships and how social media and even porn has affected relationships
Get more information about News, Doping, SARMS, Steroids, HGH and PDS...
Subscribe to our Underground Evo mailing list and get interesting news and updates directly to your inbox.
Thank you for subscribing.