Evolutionary radio presents the Evolutionary.org podcast with your host Steve Smi and his co-host Rick. This is the only podcast that dives into the toughest steroid, supplement and diet questions. Unfiltered, raw and original. We don't allow cookie cutter information here. This time we nail 5 or 6 topics:
1- What steroids you should never mix together.
2-How to never get screwed by a source
3- How much weight should I start with as a teenager - how to keep of drugs when I use.
4-Why are there so many diets and lets talk about the most popular ones.
5- How to make your girl get over a fight quickly.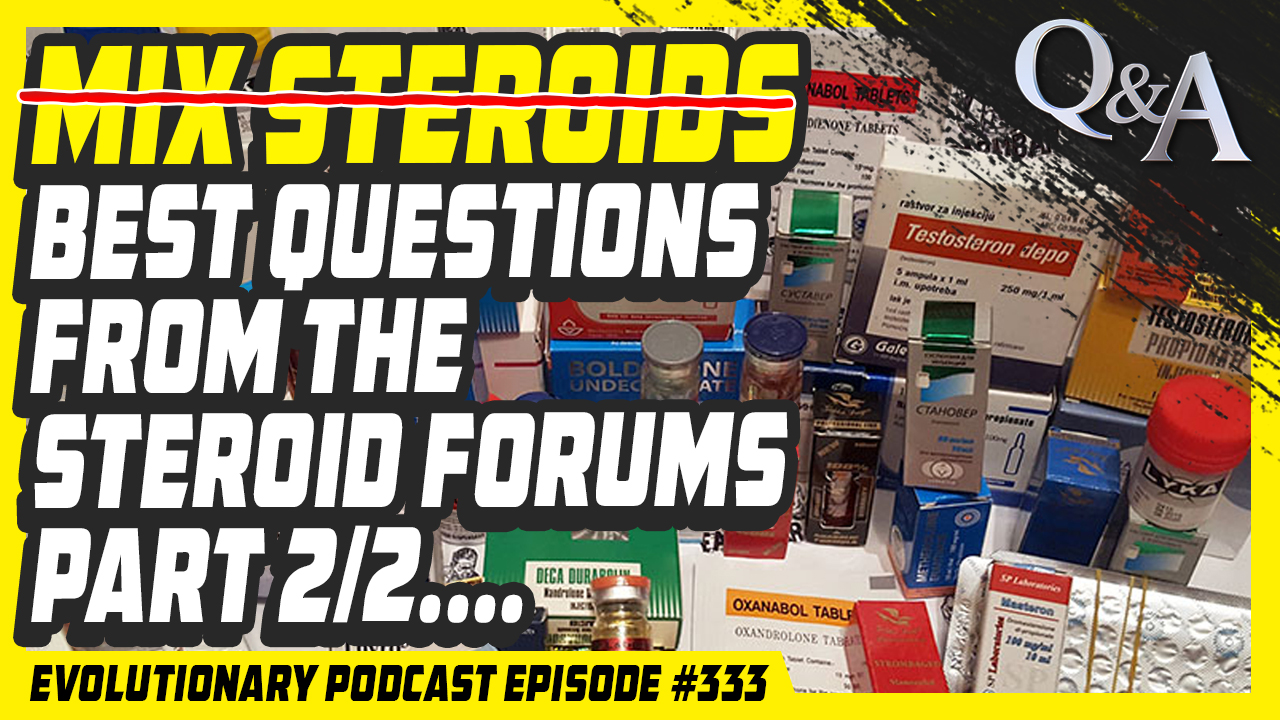 stacking steroids: https://www.evolutionary.org/stacking-steroids-part-1/
weight training article :https://www.evolutionary.org/strength-training-101/
Follow Ricky V on social: http://www.BigRickRock.com
Get more information about News, Doping, SARMS, Steroids, HGH and PDS...
Subscribe to our Underground Evo mailing list and get interesting news and updates directly to your inbox.
Thank you for subscribing.