Evolutionary radio presents another exciting podcast. Host Stevesmi is joined by co-host Rick . Totally raw and unfiltered.
Evolutionary radio presents the Evolutionary.org podcast with your host Steve Smi and his co-host Rick. This is the only podcast that dives into the toughest steroid, supplement and diet questions. Unfiltered, raw and original. We don't allow cookie cutter information here.
This episode is about some lifestyle issues related to fitness
1- Morning depression
2- Stimulants in the morning
3- Nighttime anxiety
4- New fasting information and questions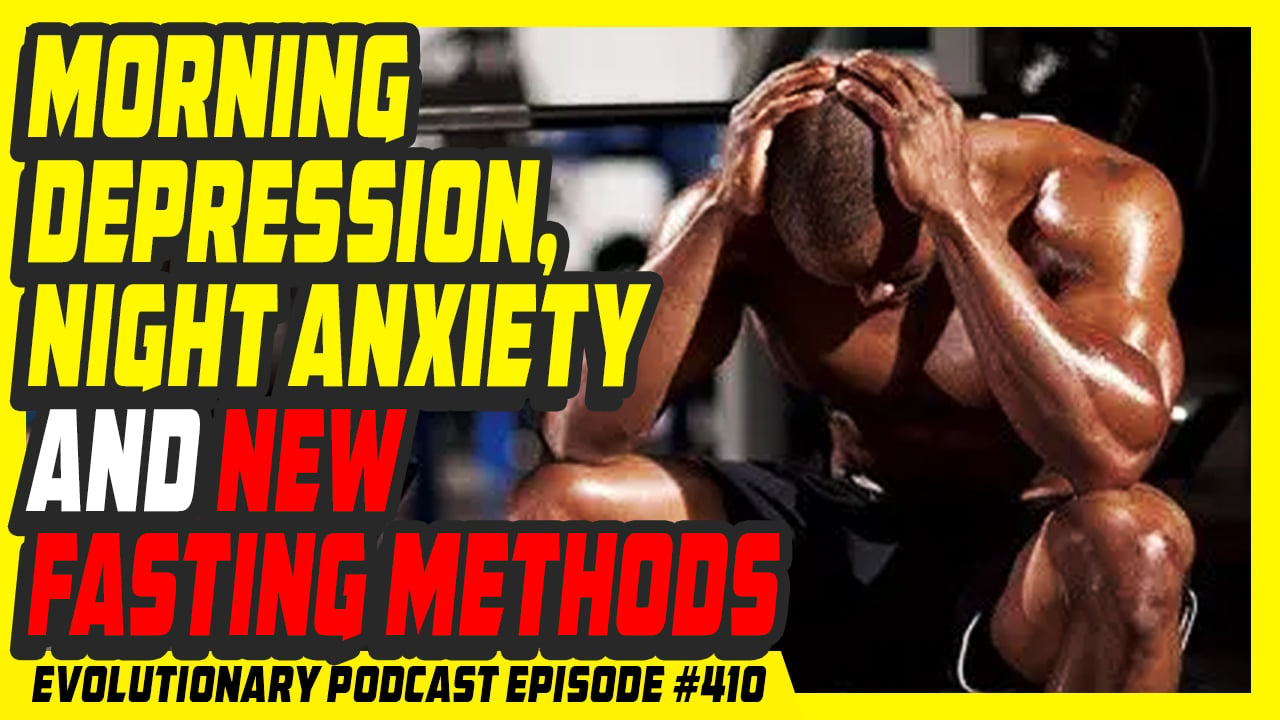 discuss fasting and look at studies https://www.evolutionary.org/forums/anabolic-steroids-peds/prolong-water-fast-people-steroid-natty-80590.html#post1170004
Read an article about steve's 19 day fast https://www.evolutionary.org/my-19-day-water-fast-story/
check out Rick's product for help for nightime sleep https://www.needtobuildmuscle.com/store/Need-2-Sleep-p16.html
Follow Ricky on Social: http://www.RickyVRock.com/
Follow Ricky and ask him anything: http://www.BigRickRock.com/
Check out the Evolutionary Radio Podcast: https://www.evolutionary.org/podcasts/
Check out the EliteFitness Podcast: https://www.elitefitness.com/articles/podcast/
Evolutionary Radio Episode #410 Morning Depression, Night Anxiety And New Fasting Methods.https://t.co/2gTKahlaERhttps://t.co/f4O85Xzok7https://t.co/2h5zN9cIBn#evolutionarypodcast #evolutionaryorg #depression #anxiety pic.twitter.com/Wrt6lQ8WWF

— Evolutionary Podcast (@EvolutionaryPo) August 5, 2021
Get more information about News, Doping, SARMS, Steroids, HGH and PDS...
Subscribe to our Underground Evo mailing list and get interesting news and updates directly to your inbox.
Thank you for subscribing.