Evolutionary radio presents another exciting podcast. Host Stevesmi is joined by co-host Rick . Totally raw and unfiltered, this time they answer all questions sent in by you guys and gals. They cover a bunch of topics on steroids, diet, working out, and relationships:
1. Is planning 1 or 2 cycles then quitting forever realistic? The guys go over the likelihood of a person quitting steroids after trying them
2. Why do steroids cause me lethargy - Is this a simple fix?
3. Am I okay donating blood while on sarms or steroids? The guys debate the merits of donating bloods
4. Why don't you guys talk about peptides?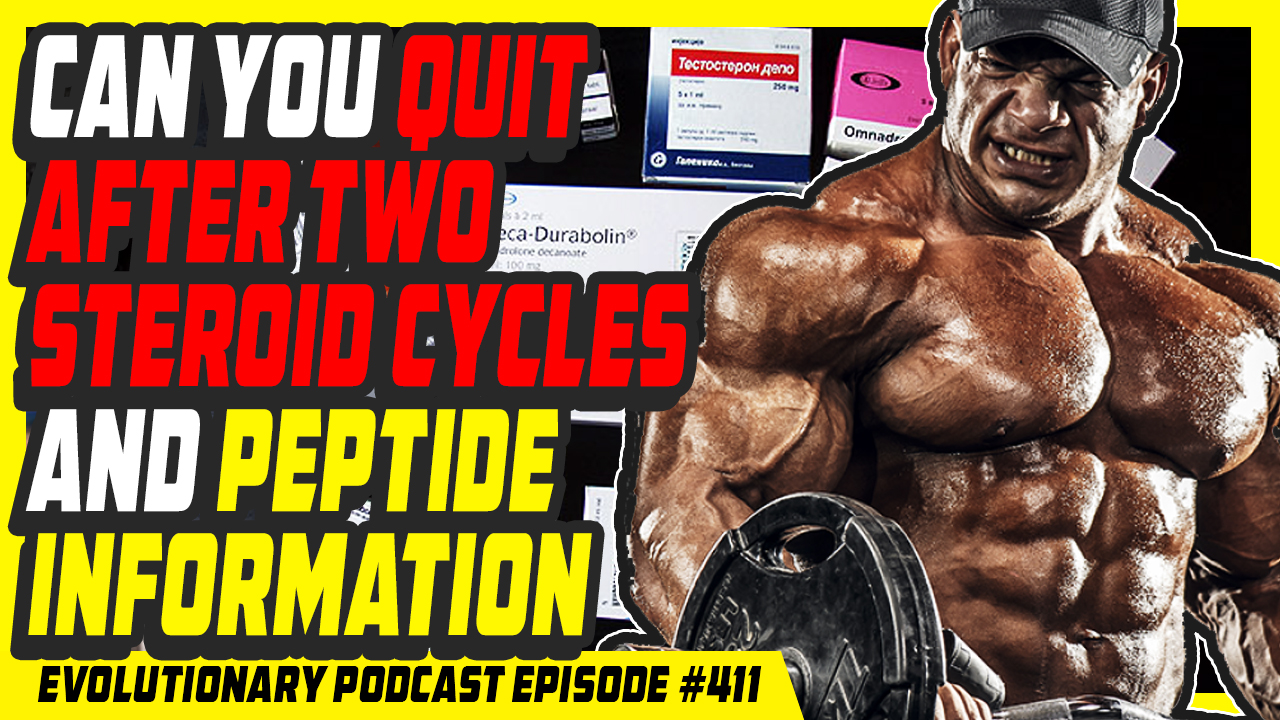 learn more about lethargy on steroids https://www.evolutionary.org/forums/anabolic-steroids-peds/lethargic-steroids-42045.html
discuss peptides https://www.evolutionary.org/steroids/peptide-profiles/
>>>>>>>>>>
for 1 on 1 coaching/consultation/source help requests hit up stevesmi https://www.elitefitness.com/forum/members/stevesmi.html https://www.evolutionary.org/forums/members/stevesmi.html
to follow along with RickyV
Follow Ricky on Social: http://www.rickyvrock.com/
Follow Ricky and ask him anything: http://www.bigrickrock.com/
Check out the Evolutionary Radio Podcast: https://www.evolutionary.org/podcasts/
Check out the EliteFitness Podcast: https://www.elitefitness.com/articles/podcast
Evolutionary Radio Episode #411 Can You Quit After Two Steroid Cycles And Peptide Information.https://t.co/jy2v29YAqmhttps://t.co/HfmIRmGpuUhttps://t.co/Ly9JAmbi6Z#evolutionarypodcast #evolutionaryorg #Steroid #Peptide pic.twitter.com/cGVvUu4wMp

— Evolutionary Podcast (@EvolutionaryPo) August 7, 2021
Get more information about News, Doping, SARMS, Steroids, HGH and PDS...
Subscribe to our Underground Evo mailing list and get interesting news and updates directly to your inbox.
Thank you for subscribing.