Sreejith Kamal, the team doctor of Indian football, has been sacked with immediate effect. The decision is in line with the directives of the National Anti-Doping Agency after its observations of actions of the now-sacked Indian football team doctor in the Subrata Paul doping scandal.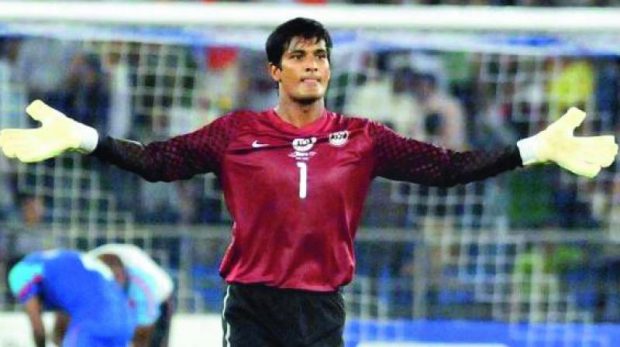 Punith Kenchappa Giriyappa, who was earlier part of the medical team for IPL 2017 in Bengaliuru, has now been announced as team doctor for the Indian U-23 side that plays AFC U-23 Championships 2018 qualifiers, to be held in Qatar from July 19. Giriyappa was also a part of the medical team for the Pro Kabbadi League in Bengaluru last year.
Indian goalkeeper Subrata Paul had tested positive for Terbutaline (Beta-2-Agonist) that has been classified by the World Anti-Doping Authority as a banned substance. The Indian National Anti-Doping Agency said that Paul has been able to prove that the doping violation was not intentional during his hearings with the Anti Doping Disciplinary Panel (ADDP). It was also remarked by NADA that Sreejith Kamal had failed to take due care while prescribing the medicine to the veteran goalkeeper. NADA had directed AIFF to take action against Kamal and left Paul with a warning.
The 30-year-old goalkeeper, who had been an integral part of many triumphant campaigns in the international arena, had mentioned on the form in the presence of Kamal that he was taking cough syrup. A player is supposed to declare the medicines he is taking before undergoing a test, as per the protocol.
In a statement, the AIFF said All India Football Federation has appointed Dr. Punith Kenchappa Giriyappa as the team doctor for the India U-23 National Team for the forthcoming AFC U-23 Championship 2018 qualifiers to be held in Qatar from July 19, 2017 in view of the decision by the Anti Doping Disciplinary Panel of NADA. The statement further reads that AIFF, as the governing body of Indian football, is committed to strictly adhering to all the relevant anti doping guidelines and has a zero-tolerance policy towards any violation in this regard.
Terbutaline is a bronchodilator that is medically prescribed to people who are suffering with breathing disorders or medical conditions like asthma. Terbutaline is also present in commonly-used expectorants administered for cough and cold. However, athletes are required to apply for a therapeutic use exemption certificate if they want to use asthma-related drugs.
Paul has been rated by many as one of the best goalkeepers in Asia. India's No 1 shot stopper for a while now, Subrata Paul is also the first Indian goalkeeper to get a contract from a foreign club, FC Vestsjaelland aka FCV Vikings, who operate in the Danish Superliga. Subrata Pal kept 6 clean sheets (2nd highest) and made 49 saves (2nd highest) in 14 matches in ISL 2014. A product of the Tata Football Academy, Paul had stints with the leading clubs of India and helped them to several trophies, with the victory of East Bengal in the Federation Cup 2007 as a notable example.
Get more information about News, Doping, SARMS, Steroids, HGH and PDS...
Subscribe to our Underground Evo mailing list and get interesting news and updates directly to your inbox.
Thank you for subscribing.