Intro
JD Dawodu was one of the most 'under the radar' pro bodybuilders of the '90s and 2000's due to him not being in magazines and marketing like other guys. It is said he didn't place as high as other guys of his era due to that reason. As you can see from the video below, he had incredible ability and genetics.
https://www.youtube.com/watch?v=wJNb69cOA0g&ab_channel=rogershelley
He also played a small role in the movie "The Fifth Element" which was a Sci-Fi movie starring Bruce Willis.
JD was born in 1965 and hails from Britain. His peak stats were 5'7" and a ripped 250 pounds at competition weight and 270 pounds offseason.
Competitions
JD won the 1992 British Championships and 4 years later went pro at 30 years old. He says he took time off to make adjustments. This late start meant he only had a short window to make a name for himself. He would compete in 18 major contests throughout his 30's. In 1996 he was able to compete at Mr. Olympia due to an invite but refused to go because he wanted to qualify. He finished 4th in several stiff competitions and was 17th at Mr. Olympia in 2001.
His best-known features were his wide chest combined with his tight waist, along with his huge biceps which gave him the best front biceps of his era. He was known as having an extremely dense body but his conditioning may have hurt him. At the 2002 Southwest Pro, he should have taken 1st place but ended up 4th.
Here is a list of all his placings:
1996 IFBB Grand Prix England 7th
1996 IFBB Night of Champions 7th
1999 IFBB Night of Champions 14th
2000 IFBB Arnold Schwarzenegger Classic 14th
2000 IFBB Ironman Pro Invitational 11th
2000 IFBB Night of Champions 12th
2001 IFBB Arnold Schwarzenegger Classic 9th
2001 IFBB Grand Prix Australia 4th
2001 IFBB Grand Prix England 12th
2001 IFBB Grand Prix Hungary 6th
2001 IFBB Ironman Pro Invitational 4th
2001 Mr. Olympia 17th
2001 IFBB San Francisco Pro Invitational 4th
2002 IFBB Night of Champions 9th
2002 IFBB Southwest Pro Cup 4th
2002 IFBB Toronto Pro Invitational 12th
2003 IFBB Arnold Schwarzenegger Classic 11th
2003 IFBB Ironman Pro Invitational 10th
Here is a link to pictures of him https://musclemecca.com/threads/j-d-dawodu.210352/
Social Media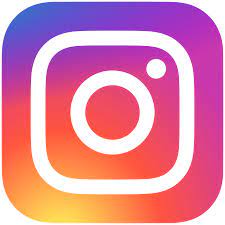 JD doesn't like the limelight very much and keeps a very small social media following. https://www.instagram.com/jdmuscle/
https://www.facebook.com/jdmuscle
He advertises on his Facebook that he provides diet planning, help with weight loss, contest prep, and personal training. His website jdmuscle.com seems to not be operational so it is unclear if he still has it active or not. Oddly enough his last update on his Facebook was many years ago and on Instagram almost a year ago.
However, recently he did a video with fellow UK bodybuilder Eddie Abbew and they went over some interesting opinions
https://t.co/b3cfuCd2lT Hardcore #162 JD dawodu Steroid Cyclehttps://t.co/gzkiitObFbhttps://t.co/SHpugzVokFhttps://t.co/kKAzNRxEK1#evolutionarypodcast #evolutionaryorg #steroids #bodybuilding pic.twitter.com/kA55k89VTI

— Evolutionary Podcast (@EvolutionaryPo) October 25, 2021
Nutrition, Training, and his mindset
JD talks about how important rest is. He believes in hard work in the gym and putting in the hours but also believes you must get good quality sleep and rest so those muscles can grow. He likes to rant about how social media is ruining the sport because people with a million followers are posting their training online and not even doing the movements correctly.
His perspective is that influencers on social media have ruined bodybuilding with fake pictures, fake lamborghinis, and instant gratification. This probably explains why he avoids social media so much.
In terms of nutrition, he advises his clients to keep protein high, as he believes protein is the building block of muscle building.
Opinion
I agree with JD about social media having a lot of drawbacks in bodybuilding, however, I don't necessarily agree that overall it is a bad thing either. I think it can be beneficial as long as people are listening to the right people and don't pay attention to how many followers a person has. Look for quality and not quantity when it comes to who you listen to. I personally have learned a lot about all kinds of things very quickly thanks to social media that I may have not been able to learn from going to a library and reading books.
Steroid Use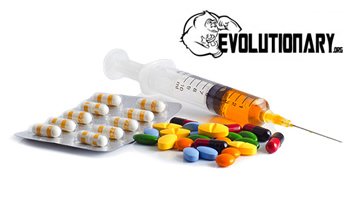 Steroid laws in Britain are much more liberal than in other countries and it was obvious JD was using them. We can speculate based on the time period he was using them on what his steroid stack looked like during his peak run:
Sustanon 250 is the trade name for an injectable steroid designed to be a sustained-release testosterone shot. As the name indicates, the product has 250mg of testosterone per 1milliliter. By combining four different testosterone esters in the mix, the designers of Sustanon 250 were trying to eliminate the peak and trough in blood serum levels that using only a single ester would create. This created one of the best testosterone replacement therapy (TRT) steroids on the market. Read more...
100mg a day Testosterone Propionate
The building block of all steroids, testosterone is a naturally-produced hormone in the body. It is secreted by the testes and is responsible for the balanced growth and maintenance of primary and secondary sexual characteristics in males - deepening of the voice, broadness of shoulders and narrowing of the pelvis, rapid hair growth (especially on the face, legs and pubis), and the production of semen for sexual reproduction. Read more...
150mg a day Masteron Propionate
Masteron is extremely popular in bodybuilding; in fact, it's used in cutting, hardening, and even as an aromatase inhibitor (AI). This makes it a great choice as a finisher during a cycle; though, it should always be stacked with other steroids to get the most benefits out of it. It is especially a good choice with aromatizing compounds like testosterone and dianabol because it works in synergy to counteract estrogen based water weight. Read more...
Equipoise, also known as Boldenone Undecylenate or EQ, is a veterinarian steroid developed by CIBA, to be a form of long-acting injectable dianabol. The intended use was in the horse and cattle industry. In general, EQ comes in an oil suspension that can be injected into animals every 6 weeks. There are no legitimate version of boldenone undecylenate approved by any government anywhere in the world for human use. All of the Equipoise on the market is either from approved veterinarian labs or made in an underground laboratories meant for the black market. Even though it is meant as veterinarian steroid, boldenone is quite powerful when used by humans. Read more...
500mg a week Trenbolone Acetate
10IU's per day HGH
Diuretics
Letrozole
DNP
Forums
Forums on our forums? read on:
You are planning to use too much Sustanon - 500 mgs per week would be plenty, along with 300 mgs of NPP. Read more...
As far as I know, the propionate is the fastest to act - will it make any difference for my workout Read more...
I have never used Masteron before, I recently started using it 450mg/week. Read more..
Drop the eq. 200mgs a week for 8 weeks is a waste of your time. I can't see it yielding much if any results Read more..
More research on what is trenbolone acetate has given me mixed signals on what is an appropriate tren dosage. Read more..
References
DISCLAIMER: The following article is for entertainment purposes, JD Dawodu has not publicly admitted to using steroids and HGH as far as we are aware. His cycle is not a fact and it's our views on what he used and what steroids he took. This is for information purposes only.
Get more information about News, Doping, SARMS, Steroids, HGH and PDS...
Subscribe to our Underground Evo mailing list and get interesting news and updates directly to your inbox.
Thank you for subscribing.