Experts in the United Kingdom have remarked that growing numbers of middle-aged men are turning to anabolic steroids to make themselves look and feel more youthful. They also said steroids are used by men also to boost their sexual performance.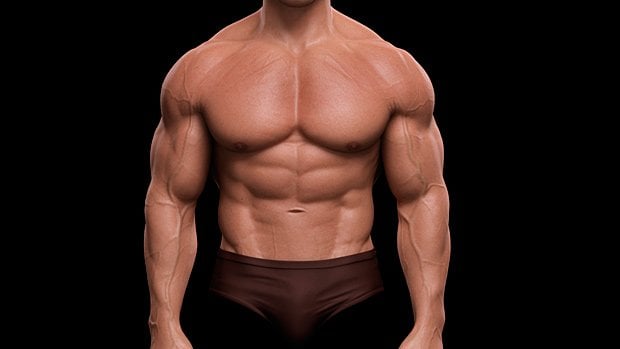 Julien Baker, an applied physiology professor at the University of the West of Scotland, said we have come across a lot of older men using steroids. Baker also said it is almost like hormone replacement therapy for females and commented that steroids can help you lose body fat as well.
The applied physiology professor at the University of the West of Scotland also said men get information from magazines and online about the drugs that mimic the effects of Testosterone and are widely believed to boost muscle growth though some are also prescribed it.
It was disclosed a new trend among men in their 40s and 50s, and some even in their 60s and 70s, was noticed. Men are using steroids to fight some of the effects of ageing, such as weight gain and a lower libido, and to boost energy levels.
Testosterone levels drop as men get older that can sometimes result in weight gain, muscle reduction, and reduced sex drive.
Joseph Kean, visiting research fellow at Liverpool John Moores University, said the numbers of men over the age of 50 years using steroids still accounted for only a small proportion of the image- and performance-enhancing drugs population but their numbers have doubled over the past five years. Kean estimated there were between 15,000 and 30,000 over-40s using in the United Kingdom.
Kean explained older men typically used smaller amounts of the drug less frequently than their younger counterparts. The research fellow added older guys tend to take less, but for much longer – one injection every seven to 10 days and sometimes almost consistently. He also said at its peak you could be taking steroids daily and injecting around four times a week.
The visiting research fellow at Liverpool John Moores University also commented that guys are saying they just want to stand a bit taller and feel they can stand alongside the younger generation who are much more aware of how they look.
An increase in older men asking for help has been noted by the Juice Clinic in Sheffield, a service for people using steroids and image-enhancing drugs. Sid Wiffen, the clinic's team leader, remarked steroid use for older men is often about the youthful effects, and about body image and energy levels. Wiffen also said he hears talk of men feeling more pressure now to look good, so they are more likely to go to the gym and dress well.
Jim McVeigh, an expert on steroid use at Liverpool John Moores University, said with an ageing population there are now more key points in people's lives when they are concerned about appearance. McVeigh also remarked you can see for men who get to a certain age where they are unable to maintain a particular physique naturally how they would be tempted to try other means to get a body they may be found easier to achieve 15-20 years ago and added the desire to look good is no longer just the domain of the young.
Get more information about News, Doping, SARMS, Steroids, HGH and PDS...
Subscribe to our Underground Evo mailing list and get interesting news and updates directly to your inbox.
Thank you for subscribing.