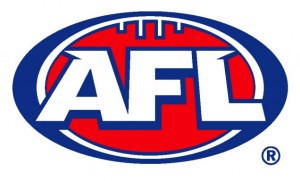 Australian Football League boss Andrew Demetriou has remarked that he has no knowledge of imminent bans for Essendon players and officials. He, however, cannot rule such bans out.
The league spoke to the Australian Anti-Doping Agency and the Federal Government after a reporter asked about the possibility of infraction notices being issued after the Grand Final, said Demetriou. The AFL boss remarked he didn't expect that to happen and raised the prospect of the possibility of sanctions over Essendon players and officials for all of next season and some more years. Demetriou added we have said consistently though that the case remains open and if anything comes to light from ASADA's new investigative powers and they obtain new information then it is possible infraction notices could be issued. He also added he honestly doesn't know and all he can deal with at the moment is that the case is still open, ASADA has said that, they've got new powers that they can use now and access new information.
He added all we've been able to be told about that story when we asked is that it isn't correct and it might very well be that in a year and a half some infraction notices get issued then newspaper can claim it was right. Club doctor Bruce Reid doesn't deserve an apology from the league, said Demetriou and added Bruce Reid is satisfied with the outcome that was reached the other day, as is the AFL. He remarked the AFL has accept the view that he is taking leave (until January) and he has accept that he was marginalized, we accept that he wrote the letter and we've agreed to move on.
Reports that ASADA is preparing a slew of infraction notices against players and club officials that could result in lifetime bans from all sport were refuted by Essendon interim CEO Ray Gunston. He added the club understands that there is no factual basis to the story in relation to the issuing of infraction notices at this point in time and Essendon would not make further comment due to the ongoing nature of the ASADA investigation and that any further enquiries should be directed to ASADA.
It is believed that club doctor Bruce Reid, who raised questions about the supplements program, is likely to avoid an infraction notice and Essendon coach James Hird, people and development manager Danny Corcoran, former high-performance manager Dean Robinson and sports scientist Stephen Dank, and assistant coach Mark Thompson who called on sports scientists Stephen Dank and asked him to stop the injections program are in sight of ASADA.
An ASADA spokesman said ASADA is aware of a media report speculating on the issuing of infraction notices in the AFL and it is important to note that under its legislation ASADA is unable to provide specific comments on individual investigations as this is to protect the integrity of the investigation as well as individuals.
New Sport Minister Peter Dutton said he had received a briefing on some of the matters that are in the press at the moment and remarked as a general rule they (ASADA) have extensive powers and they will exercise those powers where they see fit and if people have done the wrong thing they will impose bans, they will make sure they investigate matters properly (and) that's appropriate.
Get more information about News, Doping, SARMS, Steroids, HGH and PDS...
Subscribe to our Underground Evo mailing list and get interesting news and updates directly to your inbox.
Thank you for subscribing.