Intro
Pavol Jablonicky is one of the best Czech professional bodybuilders of all time. At his peak he was 5'8'' and a ripped 240 pounds. He currently lives in the Czech Republic and was born in 1963. His nickname is simply Dzablo.
Early Life
Pavol grew up a huge fan of Libor Minarik, who was a legendary Czech bodybuilder. He started working out in the city of Hradec Kralove, which has a population of 100,000, in a small room that was connected to a large soccer (futbol) stadium. Pavol also worked as a mechanic in that same vicinity fixing airplanes as his first real job. Like his father and uncles, he had a gift for bodybuilding and was able to quickly put on a lot of muscle during his first few years of resistance training.
His workplace would become his training grounds, but he didn't have access to the modern weights that his peers in other countries did. Instead, he would use the pieces of iron laying around at his airport job to stimulate his muscles. To make matters even tougher he would work out at 4:30 am in the cold/snow before the airport opened. Even after a long day at work, his co-workers would go drinking but he would lift again.
Contests
Pavol started racking up some big wins while just in his early 20's.
In 1987, he won 3 different competitions which were:
Championship of Czechoslovakia, Championship of Europe, World Championship under 90kg
In 1988, he again won the World Championship but he competed in the heavyweight division.
He would go on to compete until 2006 in his 40's.
His Mr. Olympia finishes were as high as 11th place.
1989 – IFBB Mr. Olympia: 16th
1991 – IFBB Mr. Olympia: did not place
1995 – IFBB Mr. Olympia: 16th
1999 – IFBB Mr. Olympia: 14th
2001 – IFBB Mr. Olympia: 19th
2004 – IFBB Mr. Olympia: 11th
Biggest wins
Pavol had some major wins spanning almost 20 years.
1987 – IFBB European Amateur Champ. (LHW)
1987 – IFBB World Amateur Championships (LHW)
1988 – IFBB World Amateur Championships (HW)
1999 – IFBB Toronto Pro
2003 – IFBB Grand Prix Hungary
2004 – IFBB Hungarian Pro Invitational
Social media and website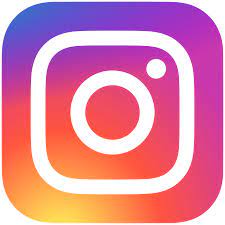 Today Pavol has a modest social media following https://www.instagram.com/pavoljablonicky/?hl=en
On his Instagram, he has many pictures of himself during competitions. As you can tell by his pictures he had incredible size but also was incredibly ripped. His body fat percentage was easily as low as 3-4% during his peak years.
Pavol offers to coach and you can check out his website here http://pavoljablonicky.com/ He also has investments in gyms in Olomouc.
https://t.co/b3cfuCd2lT Hardcore #161 Pavol Jablonicky steroid cyclehttps://t.co/tY6qdFSRIKhttps://t.co/HfGl9oO9AAhttps://t.co/RJZyLNBMin#evolutionarypodcast #evolutionaryorg #steroids #bodybuilding pic.twitter.com/qx2SrWcxBZ

— Evolutionary Podcast (@EvolutionaryPo) October 12, 2021
Training
Pavol is a big believer in pyramid training and credits it with him building such a large physique. He talks about doing pyramid reps from 15 down to 6 reps which allows him to warm up first before doing the lower reps.
Another tip I have read about him is with biceps. He says that a trick training them is to train them differently every time. An example would be doing isolation one day with light weights and then doing more barbell work with heavy weights and cheating on the reps on your next arm day.
You can read more tips from him here https://www.rxbodybuilders.com/pavol-jablonicky
Diet
Pavol takes his diet very seriously. As mentioned earlier, while others were partying after work, he was focusing on his training and never getting away from his diet. He refuses to consume anything unhealthy in his diet even to this day.
Where is he now? And some fun facts about him
Even though he is almost 60 years old he still is very serious about his fitness today.
His favorite travel spot is Miami and other places in the USA because he says nobody notices when he travels there. He says he cannot stand visiting his hometown for more than a day because of all the tough living people experience.
His other dream, aside from bodybuilding, was to be a pilot and travel the world.
Pavol admits people thought he lifted weights even as a young kid, he says he had great genetics from the get-go.
He says that when he visits America he never once ate a hamburger because he didn't want to eat bread.
He says that he never was motivated by anyone except himself.
Pavol says that you have to be a little narcissistic to be a pro bodybuilder.
He says he works out every single day, unless he is on vacation, and even at his age he has still not run into any health problems.
Pavol says that at 50 years old is when the wheels typically fall off of a bodybuilder and there is a large amount of depression that follows, but he says he was able to overcome that by realizing how blessed he was to do so well at the sport.
Opinion
Pavol grew up without the advantages of American bodybuilders but through a lot of commitment and hard work he was able to overcome that disadvantage to become one of the most impressive bodybuilders coming out of Eastern Europe. I hope people read his story and realize how lucky they are to even be able to lift at a gym and take more advantage of that.
Steroid use
Eastern Europeans are known to have easy access to steroids so it wouldn't have been hard for Pavol to use a steroid cycle for cheap. We can speculate during his peak years during the late 90's/early 2000's he would have used something like this:
800mg a week Deca Durabolin per week
Nandrolone is one of the best known steroids in the history of bodybuilding. Originally synthesized in 1950s, athletes quickly found there was a good use for this powerful steroid. As far back as the mid 1960's nandrolone has been used as a great addition to a dianabol and/or testosterone cycle. Since nandrolone works for any athlete looking to increase the amount of steroids he is using, without increasing the side effects, it has been a favorite of many old school bodybuilders. In simple terms, deca allows you to use more steroids, without having more side effects. Read more...
The building block of all steroids, testosterone is a naturally-produced hormone in the body. It is secreted by the testes and is responsible for the balanced growth and maintenance of primary and secondary sexual characteristics in males - deepening of the voice, broadness of shoulders and narrowing of the pelvis, rapid hair growth (especially on the face, legs and pubis), and the production of semen for sexual reproduction.. Read more...
Masteron (Drostanolone) is a unique anabolic steroid because of the way it is derived from DHT (dihydrotestosterone). It is altered by the addition of a methyl group at the carbon 2 position. This structural change is what makes masteron anabolic, and what makes it function the way it does. Read more...
Primobolan (primo), chemical name Methenolone, is by far the most popular injectable anabolic androgenic steroid (AAS) for cutting cycles. The only steroid that's more popular in cutting cycles is trenbolone. You're probably wondering the reason it's so popular, right? Ironically, primo is popular for one big reason: Arnold Schwarzenegger. I'm not sure where the rumor came from, some say Pumping Iron (the movie) others say Arnold said it in an interview. Though, there is historical accuracy in the rumor mill. The "old-school" bodybuilders did use primobolan for cutting cycles and even bulking cycles. There are a myriad of primobolan and dianabol, anavar cycles, which keeps lending credibility to primo as an all around steroid.. Read more...
100mg a day Winstrol
6IU's HGH
Nolvadex
DNP
Diuretics
Forums
Forums on our forums? read on:
Hey guys just want some input on this. I have access to OTC diuretics as well as Lasix. Never used them but I'm wanting to come in just a little bit dryer this time. Read more...
So heya everyone. I wanted your opinion on the below DNP (2,4-Dinitrophenol) cutting cycle. Read more...
Hey everyone.Doing a DNP cycle the next days with Sarms. S-4 and Ostarine Read more..
When you are talking about on cycle use, what do you guys recommend is the best for controlling estrogen side effects, arimidex or nolvadex? Read more..
Will there be any difference if I take orally the injectable winstrol, or the effectiveness will be different? If I take the injectable orally Read more..
References
DISCLAIMER: The following article is for entertainment purposes, Pavol Jablonicky has not publicly admitted to using steroids and HGH as far as we are aware. His cycle is not a fact and it's our views on what he used and what steroids he took. This is for information purposes only.
Get more information about News, Doping, SARMS, Steroids, HGH and PDS...
Subscribe to our Underground Evo mailing list and get interesting news and updates directly to your inbox.
Thank you for subscribing.