Rhys Williams, son of the former Wales rugby international JJ Williams, has been suspended from the Commonwealth Games for failing a doping test.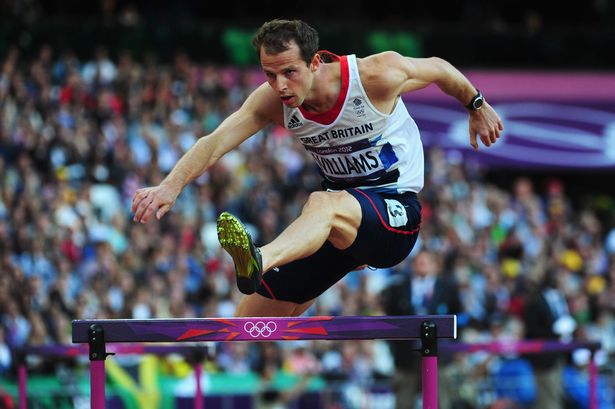 Williams won gold for Great Britain at the 2012 European Championships in Helsinki and secured Commonwealth bronze for Wales in Commonwealth Games in Delhi four years ago.
The Welsh 400m hurdler, who is the joint athletics team captain for Wales, failed test for a prohibited substance at the Diamond League meeting in Glasgow on 11 July. Rhys Williams denied knowingly taking a banned substance and said he was "utterly devastated" with his suspension. Both his A and B samples have tested positive for the banned substance, which is yet to be named by UK Anti-Doping Agency.
Williams remarked he is utterly devastated about the news of this anti-doping rule violation, which has come as a great shock to him. He added he had not knowingly taken any banned substance. The 400m hurdler added he has always supported and have been an advocate of clean sport. He further added that he recognizes that the responsibility for this situation lies with him and he is committed to working with UK Anti-Doping and will fully cooperate in the legal process. Williams went on to add that he would like to take this opportunity to wish all the best to his teammates at the Commonwealth Games and remarked he is distraught that he (named co-team captain for the Welsh athletics team) won't be able to fulfill the role and join them as part of Team Wales.
Welsh Athletics confirmed that it will conduct its own internal review and admitted that it was "concerned" that a second senior athlete had failed a drugs test. It remarked Rhys has the opportunity to respond to the charges against him and to have those charges determined at a full hearing before the national anti-doping panel. It added Welsh Athletics strongly supports clean sport and has established a comprehensive education program for its athletes and it is obviously concerned that this is the second anti-doping violation by a senior Welsh international athlete and will be conducting its own internal review.
UK Anti-Doping Agency chief executive, Andy Parkinson, said regarding Williams that UK Anti-Doping can confirm the provisional suspension of athlete Rhys Williams after being charged with committing an anti-doping rule violation under the IAAF anti-doping rules. Parkinson added the athlete has the opportunity to respond to the charges against him, and to have those charges determined at a full hearing before the national anti-doping panel. UK Anti-Doping will not be making any further comment.
Matt Newman, chief executive of Welsh Athletics, said there are common factors in the two situations. He added the fact there have been two cases in a short space of time mean it's not a coincidence but at this stage we just hope we can back up what the athletes suspect is the source of the contamination.
This is the second blow for Team Wales after 800m runner Gareth Warbuton tested positive before Glasgow 2014. It is surprising to note that that both Gareth and Rhys are represented by Concept Sports Management.
Get more information about News, Doping, SARMS, Steroids, HGH and PDS...
Subscribe to our Underground Evo mailing list and get interesting news and updates directly to your inbox.
Thank you for subscribing.