Thomas Bach, the President of the International Olympic Committee (IOC), has pledged that Russia will face further sanctions over illegal doping.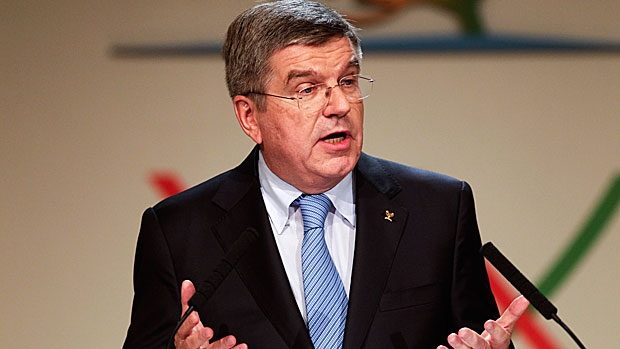 Bach told The New York Times that the International Olympic Committee would take action despite new anti-doping measures introduced by Russian President Vladimir Putin. In an interview, Bach remarked we have the impression that some in Russia were thinking that by addressing the issues for the future, the past would be forgotten. The IOC President added you cannot forget what happened in Sochi and added that we have made clear that the past what happened there has to be sanctioned.
Bach also remarked he expects findings of the IOC commissions into state-sponsored doping and sample manipulation by this October. The IOC President said we want to get this done as soon as possible and added we have to find out how deep this system of manipulation was rooted to come to the appropriate sanction. Bach, referring to broad apologies from Putin who has denied state-sponsored doping, said we saw on the one hand the president of Russia saying we had this problem and we have to admit this and added then you have on the other side some government officials or parliamentarians trying to ignore everything.
In 2016, an independent report by the World Anti-Doping Association (WADA) accused Russia of carrying out a widespread operation to hide positive drug tests for Russian athletes at major competitions. It was revealed by the investigators that 12 Russian athletes who won medals at the 2014 Sochi Winter Olympic Games had substituted their drug test samples with help from the Federal Security Service (FSB) and the Russian Sports Ministry.
The McLaren Report that exposed sponsored doping by the Russian state presented evidence directly implicating a deputy sports minister and an anti-doping adviser to the ministry. The Canadian lawyer said it was impossible to find out the exact extent of how far back the schemes of Russia had stretched. The report findings led to dozens of Russian athletes being barred from participating in the 2016 Rio Olympics. The entire Paralympic team of Russia was suspended from the Rio Paralympics.
It was disclosed by Russia's former National Anti-doping Lab Chief Dr. Grigory Rodchenkov that urine samples of Russian athletes were tampered with and replaced with "clean" samples. Rodchenkov detailed how he and the Federal Security Service of Russia had assisted Olympians of Russia to make use of banned performance enhancing steroids throughout the 2014 Games in Sochi. Russia swept the Sochi Olympics and won 33 medals — 13 of them gold.
Over the last year, the International Olympic Committee has been facing challenges beyond the doping scandal. Olympic officials were left with only two cities (Paris and Los Angeles) seeking to host in 2024 with a number of cities having withdrawn their bids to host the Games. Bach and fellow Olympic officials approved a proposal earlier this month to award both the 2024 and 2028 Games at once that set the stage for each city to win.
Get more information about News, Doping, SARMS, Steroids, HGH and PDS...
Subscribe to our Underground Evo mailing list and get interesting news and updates directly to your inbox.
Thank you for subscribing.