The Sports Tribunal of New Zealand has revealed cyclist Karl Murray faces "a significant ban from all sport" after he committed a second doping violation.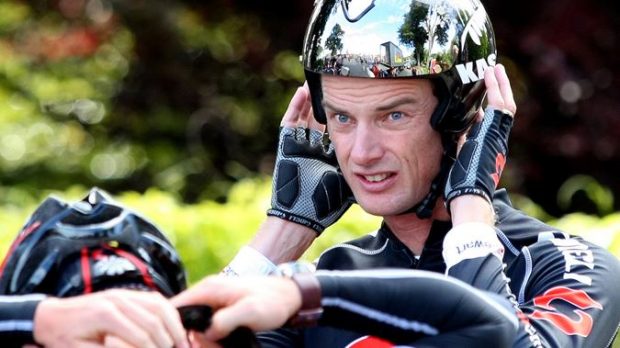 The cyclist from New Zealand tested positive for Clenbuterol, the anabolic agent at the Tour of Northland on March 18. Analysis of the 'B' sample of Murray confirmed the finding of the 'A' sample. Murray remains subject to a provisional ban until a decision has been released by the Court of Arbitration for Sport. The cyclist is expected to receive a doping ban of four years.
Clenbuterol is an anabolic steroid that is prohibited both in and out of competition. It is generally used by athletes and bodybuilders to be lean or have lower body fat, without bulking up. The sympathomimetic amine is medically prescribed as a decongestant and bronchodilator to individuals with breathing disorders. Clenbuterol is often made a part of cutting cycles. The beta-adrengic agonist offers better and long-lasting effects as a stimulant and thermogenic drug, in comparison to Epinephrine and Salbutamol.
This is the second doping failure for Murray after he was previously banned for two years. Murray was then banned in New Caledonia back in 2014, following a positive test for Testosterone and Nandrolone. Murray received this suspension from the New Caledonia Anti-Doping Commission that was not a signatory to the World Anti-Doping Code. The commission did not informed Drug Free Sport NZ and the anti-doping body of New Zealand was able to act only after the ban was formally recognized by the Union Cycliste Internationale (UCI). Murray had then remarked that the failed drug test was caused by a contaminated supplement.
Drug Free Sport NZ chief executive Nick Paterson said our message is very clear that the use of prohibited substances in sport will not be tolerated. Paterson added those who consciously choose to go against the spirit of sport are not only doing themselves a disservice, but undermining the efforts of other athletes – in this case his competitors in the Tour of Northland. The Drug Free Sport NZ chief executive also commented that we owe it to our clean athletes, the viewing public and society at large to catch these drug cheats. It was also remarked by Paterson that Murray clearly did not learn the lessons from his first anti-doping rule violation and he now faces a significant ban from all sport.
Many eminent athletes have failed anti-doping test for this beta-sympathomimetic. Pitcher Guillermo Mota received a suspension of 50 games in 2006 after he tested positive for this substance. In 2012, Mota was suspended again for 100 games because of a positive test for Clenbuterol. Professional cyclist Alberto Contador of Spain received a ban of two years after he failed a test for this drug at the 2010 Tour de France. Contador was stripped of the 2010 title of the Tour de France and the 2011 title of the Giro d'Italia. Moises Cedeno, Yankees minor league pitching prospect, tested positive for the substance in 2015 and was suspended for 72 games. Toronto Maple Leafs Forward Carter Ashton was suspended in 2014 for 20 games without pay after he had ingested Clenbuterol.
Get more information about News, Doping, SARMS, Steroids, HGH and PDS...
Subscribe to our Underground Evo mailing list and get interesting news and updates directly to your inbox.
Thank you for subscribing.