Southland Sharks' basketballer Gareth Dawson is facing a possible ban of two years from the sport after he tested positive for a banned drug.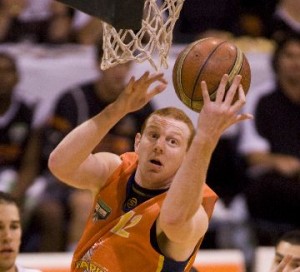 It is believed that Dawson delivered the positive drug test from both A and B samples taken at a pre-season tournament in Porirua in March. The doping test revealed a prohibited substance that is taken in association with anabolic androgenic steroids. Dawson's case will be heard before the Sports Tribunal within the next few weeks.
Drug Free Sport NZ chief executive Graeme Steel remarked that his organization does not comment on cases unless the player-in-question is found guilty by the Sports Tribunal, under the process set by the World Anti-Doping Code.
The 25-year-old Dawson played his first year for the Sharks in 2010, and made a return last year to be a part of the NBL championship winning team. This drug scandal erupted as three other players from Sharks are accused of assault after a punch-up outside a New Plymouth bar recently. The three players have been charged and will appear in the New Plymouth District Court. This incident occurred after win of the team against the Taranaki Mountain Airs.
In a statement, Sharks' board spokesman Gareth Davis said the positive test to Gareth Dawson's B sample was extremely disappointing to the Southland Sharks basketball team. Davis remarked the positive test of Gareth Dawson is extremely disappointing to us and added that the drug in question was prescribed to him to treat a pre-existing condition and the Board and management were unaware of this prescription. He added that the Southland Sharks' basketballer had decided to stand aside from the team while his B sample was tested. Dawson is now suspended until the Drug Free Sport NZ hearing at a date to be confirmed.
Davis also said we had a duty of good faith as an employer because there was the medical issue, but now it is in the hands of Drug Free Sport NZ, Gareth has been stood down from the Sharks squad. The Sharks' board spokesman remarked players in the team had been reminded of the need to advise management of the Sharks of prescription medicines they were taking. He said we are also making sure they tell their doctor they may be drug tested as an athlete so that this issue can be avoided in future.
In the last few months, there has been a surge in doping cases among athletes and others in New Zealand. A few months back, NZ cricketer Jesse Ryder was banned for six months for taking weight loss pills that made him fail a test for two substances banned in sporting competition. Ryder represented his country in the Under-19 Cricket World Cup of 2002 and then made a strong impression as a middle-order batsman for Tests and an opening batsman in ODIs.
Chief executive Graeme Steel had remarked that there was nothing on the pill bottle indicated anything on the prohibited list. Chief executive Ross Dykes of Otago, Ryder's team, said this case was a more harmless type of offence and a mistake rather than a deliberate taking of performance enhancing drugs.
Get more information about News, Doping, SARMS, Steroids, HGH and PDS...
Subscribe to our Underground Evo mailing list and get interesting news and updates directly to your inbox.
Thank you for subscribing.