Alan Foreman, the chairman of Thoroughbred Horsemen's Associations that represents more than 20,000 owners and trainers throughout the United States, has taken issue with the implication of Jockey Club chairman Ogden Mills "Dinny" Phipps that the progress with the national uniform medication program has been slow.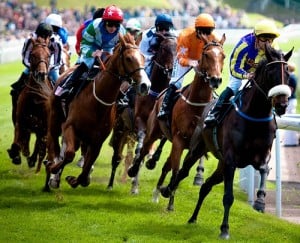 Phipps expressed disappointment over an undercover investigation by the animal rights group, People for the Ethical Treatment of Animals (PETA), the results of which were reported on March 20 by the New York Times. This investigation showed Eclipse Award-winning trainer Steve Asmussen and his assistant at the time, Scott Blasi being cruel to horses. According to complaints filed with federal agencies, Asmussen was accused by PETA of employing undocumented workers, requiring them to make use of false names on I.R.S. forms, and conspiring with Blasi for producing false identification documents.
Phipps remarked there is no doubt that some of those shown in the March 20 video deserve condemnation for their actions and their attitudes, representatives of states that have not adopted the national uniform medication program should also shoulder blame for the current state of affairs. Phipps said he would reach out to federal lawmakers and aggressively seek rapid implementation, including steps leading toward the elimination of all race-day medications if major racing states have not implemented the national uniform medication program supported by The Jockey Club in time for this year's Round Table in August.
THA chairman Foreman said the uniform program was first announced by the Mid Atlantic states on April 1, 2013 and recognizing that implementation requires either state regulatory or, in some cases, legislative action, the Mid Atlantic announced that it would implement the reforms on January 1, 2014, or whenever a participating state's live racing commenced in 2014. Foreman also said since then, the effort to get this program adopted and implemented nationally began in the summer of 2013. Foreman also remarked when the industry determined that it would eliminate anabolic steroids from competition in 2008, the effort began with collective action by the Mid Atlantic states and took approximately 18 months to be achieved nationally. He said at the time, the industry was hailed for its ability to move swiftly and collectively to significantly change policy and we are a year from when the Mid Atlantic introduced the current reforms and nine months since the effort was embraced nationally but some in the media today have questioned his recent public statements that all but four of the 38 racing states are in the process of adopting the program in light of Phipps's comments.
Foreman said the only four racing states not considering the reforms are Florida, Louisiana, Oklahoma, and Colorado. He also said that Kentucky joins California, Massachusetts, New Mexico, Minnesota, and Arizona among jurisdictions in the final adoption stage or preparing to commence implementation.
Trainer Rick Violette, president of the New York Thoroughbred Horsemen's Association and one of the foremost proponents for uniform medication, said racing still has two or three times the approval rating that the U.S. Congress has so be careful what you ask for there.
Get more information about News, Doping, SARMS, Steroids, HGH and PDS...
Subscribe to our Underground Evo mailing list and get interesting news and updates directly to your inbox.
Thank you for subscribing.