The decision by UK Sport to withdraw funding from Olympics sports basketball, women's water polo, and synchronized swimming has received wrath from sport authorities in the country. The funding body's decisions on zero funding were recently confirmed by Rod Carr, the chairman of UK Sport.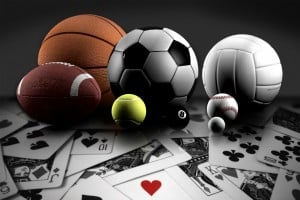 UK Sport recently announced that 36 Olympic and Paralympic sports will be receiving funding to protect and improve medal potential for Rio 2016 and Tokyo 2020. The funding body also remarked that seven sports have had funding withdrawn and reinvested in other programs after failing to demonstrate realistic medal potential by Tokyo 2020.
British Swimming chief executive David Sparkes said this is a very dark and sad day for British sport - especially for women's sport and added that it is a sport that has never failed to deliver on its performance promises and this decision beggars belief - it clearly highlights a fundamental flaw in the UK Sport funding system. David Sparkes added that on behalf of water polo, synchronized swimming, and other Olympic sports that face the real possibility of dying out as a result of today's announcement, and added that we call on the sports minister to show leadership in this area by looking at the entire funding system for elite sport.
Minister for Sport, Helen Grant, said the ambition to win more medals in Rio than we did in London is huge and will not be easy to achieve and added that UK Sport's strategy has shown through the incredible results at the Beijing and London Games that it works and she is pleased that 36 sports have strong talent pathways in place that could result in medals for Britain in either Rio 2016 or Tokyo 2020. Grant added that she knows that the decisions from UK Sport will be hard to take for some sports but funding is still available through Sport England for talent development and to grow their sport and UK Sport's door will not be shut permanently to any sport but public investment has to be focused on delivering results.
Simon Timson, Director of Performance at UK Sport, said we have undertaken a thorough, evidence-based review of all the funded sports to arrive at these tough yet important decisions. Timson added elite sport by its very nature is intensely competitive and the cost of success in the Rio environment means it is vital that every pound we invest has a real benefit in terms of medal performance.
Timson added we have undertaken a thorough, evidence-based review of all the funded sports and added that through this review we have been able to respond to the requests from sports for additional support where they have made a compelling case that it will have a significant impact on their medal success. Timson also remarked he is convinced that we are making the best possible use of the money we have available to stay on track to deliver the historic targets we have set for Rio by refocusing some of our investments whilst also enabling these sports to continue building strong, sustainable, and successful talent pathways for Tokyo.
Get more information about News, Doping, SARMS, Steroids, HGH and PDS...
Subscribe to our Underground Evo mailing list and get interesting news and updates directly to your inbox.
Thank you for subscribing.