Tour de France winner Vincenzo Nibali was furious to learn that a fourth Astana rider had tested positive for banned drugs.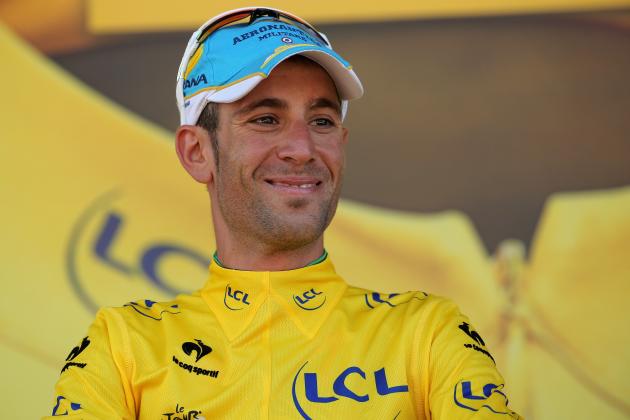 The 2014 Tour de France winner remarked if people want to associate him with these cases, they don't understand anything. Nibali said they are four idiots that have nothing to do with him. In the last few months, Team Astana has been struggling to cope with doping incidents. Brothers Maxim and Valentin Iglinskiy tested positive for Erythropoietin (EPO) while Ilya Davidenok was banned last month after he tested positive for anabolic steroids during the Tour de l'Avenir in August. The fourth Astana rider was Victor Okishev, who rides for Astana's reserve team, who failed a test for anabolic steroids during the Asian championships last May.
In July this year, Maxim Iglinskiy helped Nibali win the Tour de France. Maxim Iglinskiy rode with Nibali in the Tour of Oman, Milano-Sanremo, Liège-Bastogne-Liège, Amstel Gold Race, La Flèche Wallonne, and the Tour de Romandie.
Nibali also remarked the problem is certainly not his and added he thinks about himself. He added he has a clear conscience and he certainly can't give answers for their problems. Nibali continued it seems absurd that the blame falls on the team. The Italian professional road bicycle racer said he can guarantee that the sponsors are very upset and said you can't place the blame on the team for what has happened, however. He went on to remark that the idea that it is a team doping system is wrong and also said to take away our license would be a mistake. Nibali also said he wants the UCI and anti-doping testers to continue their work. The Tour de France champion said he will be pleased if the UCI catches another 10 cyclists who cheat as that would mean the controls are in place and they are working.
Team Astana, a member of the MPCC anti-doping movement, had to miss the Tour of Beijing and sit out eight days of racing in October because of a second positive.
UCI President Brian Cookson had recently remarked the UCI Licensing Commission could decide to revoke or attach restrictions to the 2015 license of Team Astana. Last month, Cookson remarked it is safe to say that everyone was very disappointed by this turn of events. The UCI Chief added but if we assume that there have been three cases, that is something that's obviously very, very serious and that's why we've referred it to the licensing commission, asking them to look into all the issues around that and make recommendations as to what impact these issues should have on the license of Astana. Cookson added that is the right and proper process. The UCI head said this is what the license commission was established to do, and we're going to let them get on with their job now.
The UCI Licensing Commission will communicate to UCI its decision regarding Astana before the world governing body of cycling announces its WorldTour license renewals in the next week or the first week of December.
Get more information about News, Doping, SARMS, Steroids, HGH and PDS...
Subscribe to our Underground Evo mailing list and get interesting news and updates directly to your inbox.
Thank you for subscribing.