Andrew Riddiford has become the first British athlete to receive a doping ban of four years under the new World Anti-Doping code. The 26-year-old Riddiford was suspended after he tested positive for Clenbuterol and Stanozolol (Winstrol) at the Welsh Senior Championships on March 8.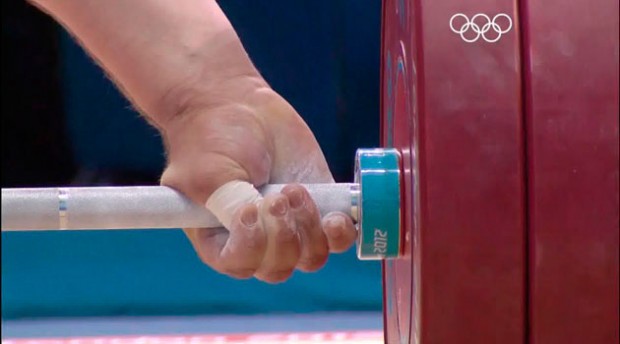 The revised WADA Code came into force on 1 January 2015 that meant that the minimum sanction for purposeful cheating was raised from two to four years.
Andrew Riddiford accepted that his coach had told everyone in the team to be careful with supplements they chose to take. The weight lifter said he chose to know better and took a cheaper option without properly checking out the ingredients. Riddiford did not request any reduction in sanction pursuant to ADR Article 10.6.3. The Welsh weightlifter is banned from all competition from 8 March 2015 until midnight on 7 March 2019. Riddiford was not a funded athlete under the programs of either British Weight Lifting or Weightlifting Wales, but both organizations issued statements on the doping matter.
In a statement, Ashley Metcalfe, chief executive of BWL, said although Andrew Riddiford is not a member of British Weight Lifting but we are obviously concerned when any athlete fails anti-doping test. Metcalfe added we will work closely with Welsh Lifting and UK Anti-Doping, as part of our commitment to promoting a drug-free sport, to conduct a review of the circumstances surrounding this positive anti-doping test result. The chief executive also remarked British Weight Lifting will continue to fully support and work alongside with UKAD to ensure that our combined anti-doping program and random testing across the sport is working. He also commented that BWL has a comprehensive education program for its athletes and coaches to ensure all are fully aware of the potential issues and consequences of any anti-doping violation.
In a statement, Welsh Weightlifting chair Barry Eaton remarked it is testimony to the process that is in place that someone who took part in a competition in Wales was tested and not allowed to get away with cheating. The Welsh Weightlifting chair also said we have a zero-tolerance approach to doping and this is something we have communicated strongly to our members and also said all athletes have the right to compete in sport knowing that they, and their competitors, are clean. Eaton also said we fully support the work of UK Anti-Doping and its systems and procedures to weed out those who are not competing in the spirit of our sport
UK Anti-Doping Chief Executive Nicole Sapstead said she welcomes the first four-year sanction of UKAD under the 2015 WADA Code as it sends out a clear and loud message that purposeful doping will not be tolerated and those who do decide to cheat intentionally will now face tougher sanctions when they are caught. Sapstead added these tougher sanctions will not only protect clean sport in the UK by removing cheating athletes from the system for longer, but will also act as a greater deterrent to those who are, or are considering, cheating.
Get more information about News, Doping, SARMS, Steroids, HGH and PDS...
Subscribe to our Underground Evo mailing list and get interesting news and updates directly to your inbox.
Thank you for subscribing.