The World Anti-Doping Agency (WADA) has announced pledges of US $6.45 million from world governments in the fight against doping. This contribution will assist in creating a joint fund of nearly USD 13 million.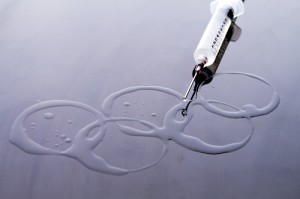 WADA President Sir Craig Reedie said the World Anti-Doping Agency is very pleased with the financial commitments that this partnership has generated for the fight against doping in sport. Reedie added the fund allocated by the IOC has received the commitment of governments of the world to contribute a total of USD 6,452,296 and went on to remark that the funds will provide a tremendous boost to WADA in their efforts to carry out innovative, anti-doping research focused on protecting the clean athletes.
A USD 20 million fund was to be created under the Olympic Agenda 2020 to protect the clean athletes. Half of these funds will be used to research new techniques for detecting prohibited substances and methods. The International Olympic Committee (IOC) has urged world governments to match USD 10 million and the World Anti-Doping Agency has successfully secured pledges of USD 6.45 million that means there will be a starting budget of almost USD 13 million for the WADA-administered fund.
The USD 13 million joint fund represents a 50-50 split between the International Olympic Committee and world governments that responded to calls to match the IOC Funding. Financial support has been pledged by China, France, Ivory Coast, Japan, New Zealand, Peru, Qatar, Saudi Arabia, South Korea, Turkey, the United States, and Sweden.
In September 2014, China became the first country to formally announce its contribution to a government equivalent fund. The Vice Premier of State Council for China, Ms. Liu Yandong, extended support by contributing US $1 million to the cause. WADA President Sir Craig Reedie then remarked WADA is hugely appreciative of the support shown from the Chinese government in contributing to this fund for innovative anti-doping research and added this marks a significant step forward for the anti-doping community.
The International Olympic Committee will also administer the balance (USD 3.55 million) that remains from the full USD 10 million and approved by it as part of Olympic Agenda 2020 as a separate fund for new anti-doping research in the fight against banned performance enhancing drugs. This will be allocated to researchers in athlete-centered projects by the IOC. The IOC has already selected four applications from researchers in Spain and Australia, and further projects will be selected in 2015.
IOC President Thomas Bach said we, with Olympic Agenda 2020, are changing the philosophy with regard to the credibility of sports competitions and of athletes. Bach added we must consider every cent in the fight against doping as an investment in the future of Olympic sport, not as an expense and also said that this fund clearly shows that we support innovative anti-doping research that will lead to better protection of the clean athletes.
The IOC, together with the World Anti-Doping Agency, called on world governments to match the amount by 16 November 2014 and the funds committed by the 12 governments are payable in full to WADA by 31 March 2016.
Get more information about News, Doping, SARMS, Steroids, HGH and PDS...
Subscribe to our Underground Evo mailing list and get interesting news and updates directly to your inbox.
Thank you for subscribing.