Cyclist Jason White has been suspended from all sport by UK Anti-Doping (UKAD) for two years following an anti-doping rule violation.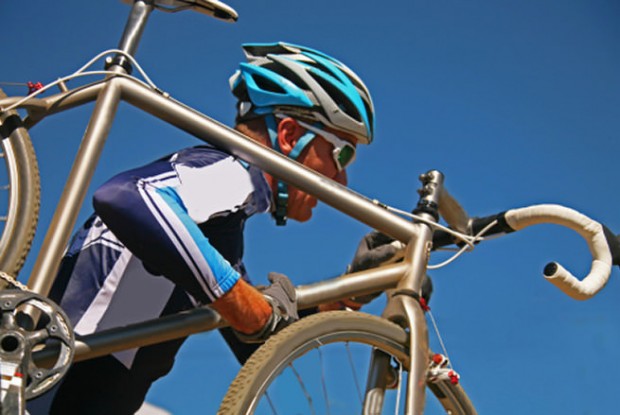 White was banned after he refused to provide a sample on 28 September 2014 at the Richardsons-Trek Road Team Road Race. The cyclist is banned from all competition from 12 November 2014 to 11 November 2016.
In October, White took third place in the UCI World Masters Championships Scratch Race, in the 40-44 age group, and his only win in 2014 came at March's Wally Gimber Trophy. The 41-year-old cycling veteran was the first across the finish line in the 55th edition of The Wally Gimber Memorial road race and claimed one of the biggest victories of his career.
After his win, White had remarked it was a really hard-fought win and added the average speed was 30mph, and reached 40mph in places so it was very pleasing to win it after 20 years of trying. The cyclist also remarked it was the biggest cycling race in the UK on that weekend so to come away with a win is a fantastic feeling and also had remarked that it s becoming more and more difficult to win races because of the competitive young teams so it is nice to know he can keep up.
With this win, White had joined a stellar list of past winners of the race, which include Sir Bradley Wiggins, the Olympic Time Trial champion and 2012 Tour de France winner. White was unsigned because of his commitment to his business JD Cycles that he runs in London Road, Benfleet six days a week.
In October, White took part in a recorded interview with UK Anti-Doping representatives and admitted that he had refused to participate in the test without compelling justification. The cyclist admitted to committing an Anti-Doping Rule Violation contrary to Article 2.3 and he will now be ineligible to compete for two years – which is the standard length for a first offence – starting on November 12, 2014.
UK Anti-Doping Director of Legal Graham Arthur said to fail to comply with sample collection is a serious violation of the anti-doping rules. Arthur added testing remains integral to our work and the consequences of failing to provide a sample warrant sufficiently stiff penalties. He went on to remark that when anti-doping authorities request a sample, athletes need to do everything they can to cooperate and said now under the 2015 World Anti-Doping Code, refusal or failure to comply with the anti-doping process will result in a four-year ban.
White was planning to participate in the Queen Elizabeth Olympic Park on April 18. The cycling fanatic was also keeping a close eye on this summer's Tour de France, which runs through Essex at the start of July. The veteran from Benfleet said we have such a strong core of British cyclists at the moment and it means we are able to compete at the very top of the sport. He added Chris Froome has to be one of the favorites for the race, but his rivals – especially Alberto Contador – are gaining strength so it promises to be fascinating.
Get more information about News, Doping, SARMS, Steroids, HGH and PDS...
Subscribe to our Underground Evo mailing list and get interesting news and updates directly to your inbox.
Thank you for subscribing.