Intro
Gunter Schlierkamp is a German bodybuilder who had an impressive bodybuilding career spanning from 1990 to 2006 where he competed at the highest levels. His claim to fame is defeating Ronnie Coleman during his Olympia run. At his peak he was 6'1'' and 320 pounds, this huge physique combined with his personality gave him the nickname "The Gentle Giant".
Early life
Slingshot Poser, Day 19: Gunter Schlierkamp pic.twitter.com/o4OtCWEYAN

— quadmirer (@quad_uk) June 19, 2021
Gunter was born in 1970 in Olfen, Germany. He grew up on his family farm and did a lot of physical work which helped build strength mentally and physically, after all, farmers are known to be one of the hardest working professions. At a very young age, he watched Arnold Schwarzenegger movies and started to follow bodybuilding and setting dreams to one day be at that level. As a teenager he started working out at a gym, having already built a strong base from his farm work.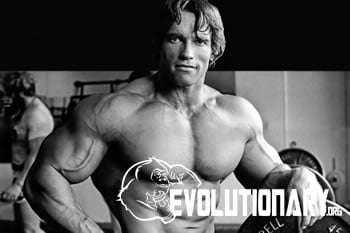 Amateur competing
By the time Gunter was 20, he had built an impressive physique for someone his age thanks to 4 years of weight training. He was ready to enter his first competition at the 1990 German Championships- Junior division, where he easily won 1st place. Over the next 2 years, he focused on improving his body and set his sites on earning a pro card. A year after, he earned his pro card by winning the World Amateur Championships.
Professional
By the time he was 25, he had dominated Germany and was itching to move to the United States to follow Arnold's footsteps of one day not only being a bodybuilder but also having a shot at being in the movies too. He placed 11th at the IFBB Night of Champions going against the best bodybuilders in the world. He also was a regular at the Arnold Classics and Grand Prix across Europe.

In 1994, at only 24 years old, he competed at his first Mr. Olympia and got 19th place. His Mr. Olympia finishes are below:
1998: 15th
2000: 12th
2001: 15th
2002: 5th
2003: 5th
2004: 6th
2005: 4th, falling 4 points short of 3rd place.
2006: 10th
Personal life
Gunter married Kim Lyons who starred on the show The Biggest Loser, American Ninja Warrior and was a panelist at the 2008 Miss America.
https://www.instagram.com/trainerkimlyons/
She is a well-known personal trainer and fitness model and has been on magazine and fitness covers. They were married in 2007, and live in Southern California. They then had their first child 3 years later named Jake.
Gunter also was in a movie called Beerfest, a C-rate comedy about guys who travel to Germany to spread the ashes of their grandfather and take part in a drinking game. Although the movie did not make any money, it did get decent reviews by movie watchers (although critics gave it a 43% score).
He also has done a couple of other projects but nothing major. https://www.imdb.com/name/nm0772362/
Social Media
Gunter has a modest following on social media https://www.instagram.com/gunterschlierkamp/?hl=en
His Instagram is classic photos from his prime, current pictures of him and his family, and other motivational pictures.
He also does some guest interviews on youtube.
Training
Gunter still to this day has an impressive physique even at 50+ years old, and seems to be enjoying the California beach lifestyle, where he can be seen on the beach surfing and sunning.
While in his prime, his training program focused on working on individual muscle groups each day. Hence he followed primarily a 5-day split routine where he hit each major muscle group once a week and had 2 rest days. This program worked very well for him and allowed him to hit the muscle group hard and aggressively, then give them 6 days to recover.
Nutrition
Gunter ate a typical bodybuilder diet for his era, which was 5 meals a day and was made up of mostly eggs, oatmeal, fruit, potatoes, vegetables, rice, fish, beef, and chicken. He also on occasion had cheese and other dairies.
Opinion
Gunter seems to be a well-spoken man now in his 50's, and in his videos, I have seen over the years, he likes to lecture the younger bodybuilders about doing this the right way. His background as a farmer and working hard helped him build a strong physique at a young age, and this combined with his genetics made him a beast of a bodybuilder. Although he never achieved his goals of being the next Arnold and cashing in on Hollywood, he did accomplish a lot as a bodybuilder and seems to have one of the best lives you could have, enjoying the beaches of California and having a small family.
Steroid use
Gunter has talked in videos about how at one point he had ballooned up to 340 pounds and he could feel his body telling him "no more".
He has a warning to young bodybuilders not to push their bodies too hard and too fast because of the pressure it will have on their hearts. He says that 'we are not meant to have that much muscle'. He said that he predicted Dallas McCarver's death to someone at a seminar while in China, due to him being so young and so big already. The very next day news broke that McCarver had died.
It is obvious to chase the top 3 at Mr. Olympia it took a lot of anabolic steroid use. We can speculate his cycle looked like this:
1200mgs a week Testosterone Cypionate, dropping the dose to 300mgs ahead of the show
1500mgs a week Masteron Propionate
1000mgs a week Trenbolone Acetate
1200mg a week Primobolan
Primobolan (primo), chemical name Methenolone, is by far the most popular injectable anabolic androgenic steroid (AAS) for cutting cycles. The only steroid that's more popular in cutting cycles is trenbolone. You're probably wondering the reason it's so popular, right? Ironically, primo is popular for one big reason: Arnold Schwarzenegger. I'm not sure where the rumor came from, some say Pumping Iron (the movie) others say Arnold said it in an interview. Though, there is historical accuracy in the rumor mill. The "old-school" bodybuilders did use primobolan for cutting cycles and even bulking cycles. There are a myriad of primobolan and dianabol, anavar cycles, which keeps lending credibility to primo as an all around steroid. Read more...
Originally, Oxymetholone, better known as Anadrol or A50, was developed by Zoltan Pharmaceuticals, which doesn't exist anymore, in the 60s. Due to the ignorance of the time, and the lack of other alternatives, the drug was even given to children. Oxymetholone was used to help with muscle growth in patients with malnourishment and growth problems; in addition, it was given to osteoporosis and anemia patients. Read more...
100mgs a day Winstrol
20IU's per day HGH
15Iu's per day Insulin
DNP ahead of the show
Forums
Forums on our forums? read on:
Pre contest Cycle
How do you prepare for a show as far as a steroid cycle goes? I am new to steroids Read more...
Winstrol + nandrolone vs winstrol and test cycle
Hi everyone , so I got some winni for a good deal for cutting purposes , like it is supposed to be done I was going to stack it with test but some people tell me it's a big mistake winstrol and test Read more...
best female steroid for weight loss and endurance? hello bodybuilding forum boys, I'm a female and will be competing in an amateur sports activity soon, I'm a lot older than most in my league and so I want to have an advantage, I'm not ashamed to admit. Read more..
My next Blast Cycle Test, Tren, EQ, Superdrol & Sarm Cycle
Planning on running after my show in in 4 weeks with my TRT Dose (Test E 150mg PW). Was planning on running in until my next prep which will most likely be mid 2022 . Read more..
References
DISCLAIMER: The following article is for entertainment purposes, Gunter Schlierkamp has not publicly admitted to using steroids and HGH as far as we are aware. His cycle is not a fact and it's our views on what he used and what steroids he took. This is for information purposes only.
Get more information about News, Doping, SARMS, Steroids, HGH and PDS...
Subscribe to our Underground Evo mailing list and get interesting news and updates directly to your inbox.
Thank you for subscribing.